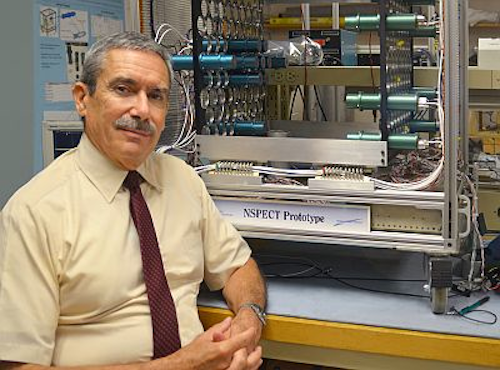 Researchers at the University of New Hampshire's Space Science Center (SSC; Durham, NH, USA) have been contracted by the Federal Defense Threat Reduction Agency (DTRA; Fort Belvoir, VA, USA) to build an imaging instrument that will detect illicit radioactive materials.
They will work in partnership with engineers atMichigan Aerospace Corp. (Ann Arbor, MI, USA), who will turn a bench-top instrument developed at the university into a field-deployable device equipped with a graphical user interface and live video imaging capability.
The Portable Neutron Spectroscope (NSPECT) they create will be based on instruments originally designed and built at the SSC forspace-based missions studying high-energy neutrons and gamma rays emanating from the Sun and distant astronomical objects.
The spectroscope will have the capability to detect both gamma rays and neutrons, image their source, and identify hazardous and dangerousnuclear materials. Such materials, located in shipping ports, train stations, truck stops, or warehouses, potentially could be used to make dirty bombs.
The one-year contract of $303,000 from the DTRA will include a field test of the device's capabilities next year.
-- Posted byVision Systems Design