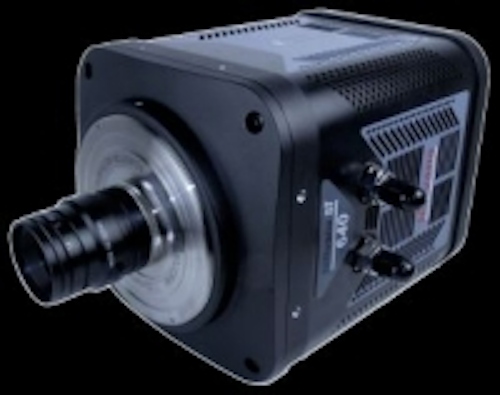 Princeton Instruments has announced the release of the NIRvana 640ST camera, ascientific-grade camera that utilizes a 640 x 512 deep-cooled indium gallium arsenide (InGaAs) focal plane array with a 20 µm x 20 µm pixel size. The camera features a spectral sensitivity from 900 to 1700 nm, built-in air or liquid cooling (or a combination of the two), a GigE data interface, and a maximum frame rate of 100 fps. In addition, the cameras are available with Princeton Instruments' LightField data acquisition software, which enables complete control over all NIRvana hardware features. These cameras can also be integrated into OEM systems using the free PICAM software development kit from Princeton Instruments. NIRvana 640ST cameras are suitable for use in fluorescence, biology, astronomy, deep tissue, spectroscopy, and semiconductor failure analysis imaging applications.
To Learn More:
Contact:Princeton Instruments
Headquarters: Trenton, NJ, USA
ProductNIRvana 640ST camera
Key Features: InGaAs focal plane array with 20 µm x 20 µm pixel size, 110 fps maximum frame rate, GigE interface, LightField software, spectral sensitivity from 900 to 1700 nm.
What Princeton Instruments says:
View more information on NIRvana 640ST cameras.

View More Products| Locate a vendor or system integrator | Receive e-mail updates
Share new products that you think are particularly interesting or helpful by contactingJames Carroll, Senior Web Editor, Vision Systems Design.
Join ourLinkedIn group | Like us on Facebook | Follow us on Twitter| Connect on Google +