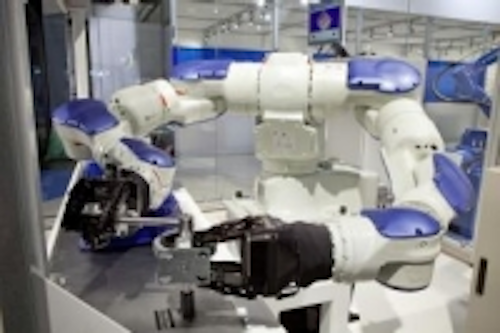 How will imaging systems have to change to meet emerging applications?
Switching from a Camera Link system to a CoaXPress system is not very difficult for a BitFlow customer. Basically it's a case of switching out the camera, cables and frame grabber, then recompiling the code and you are good to go. Customers get really excited when we explain our SDK is universal across all our products as it means an investment not just for now, but for the future as well.
Do you have any new exciting products or developments on the horizon?
As a 21-year-old company we didn't become successful by waiting. BitFlow is continuously looking at the next products and we have some in the pipeline, but let's put it this way. We are a company that's dedicated to high-speed image transfer and we will continue to be a strong player in this market. We have our employees on various standards committees so we can see trends as soon as people start discussing them.
Is there anything vision-related that you've seen recently, in any particular market, that you thought was particularly cool?
One of the great aspects of my job is visiting the customers and seeing where my frame grabber is actually working in their system. It's simply amazing that one component of a vision system has so many applications in the real world. From cell phone manufacturing, to genome sequencing, it's remarkable how many lives our boards actually touch.
I feel lucky to be working with such amazing technology and being on the cutting edge of vision, it's the awe of where my products will be deployed next that gets me every time.
View more information on BitFlow.
Also check out:
Live updates from the AIA Business Conference
SPIE Photonics West 2014 preview: Cutting edge optics and photonics
Five machine vision applications to keep an eye on in 2014
Share your vision-related news by contacting James Carroll, Senior Web Editor, Vision Systems Design
To receive news like this in your inbox, click here.
Join our LinkedIn group | Like us on Facebook | Follow us on Twitter | Check us out on Google +
Page 1 | Page 2