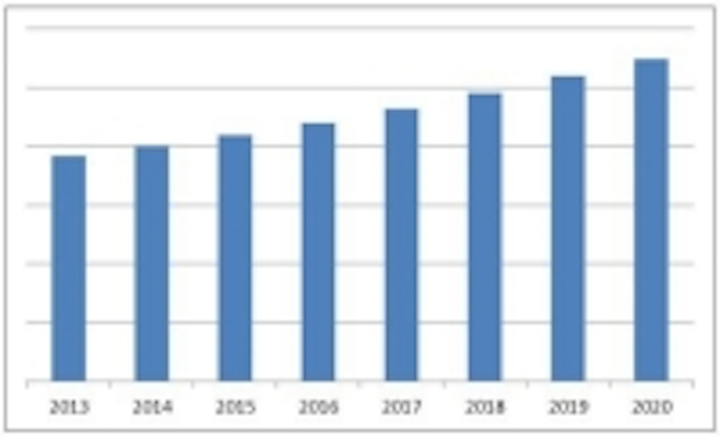 Global sales in the high-speed camera market are predicted to grow from $200.27 million in 2014 to $274.46 million by 2020, at an estimated compound annual growth rate (CAGR) of 5.39%.
MarketsandMarkets' new report segments the high-speed camera market by usage, components (Image sensors, lenses, memory systems, image processors, and more), accessory, and application (Automotive, military, defense and aerospace, research and design, testing, and more). It also contains an in-depth classification of the markets by geography: The Americas, Europe, and the Asia-Pacific (APAC) region, as well as the Middle East and Latin America, which are classified under "rest of world." Each section and subsection of the report contains drivers, restraints, opportunities, market trends, and technologies that are expected to have significant impacts on the market.
The value chain of the high-speed camera market is closely linked with the image sensors and imaging component industry's value chain, both of which have been expanding rapidly and shaping into a "strong, well-connected" chain over the past few years. With the advancement and development of cameras and imaging products that feature higher frame rates and new capabilities, high-speed cameras are now suitable for use in more and more applications, which is expected to drive growth, according to the report.
High-speed cameras are definied as devices used for the slow motion capturing of events with frame rates up to millions of fps. Cameras with a range of frame rates between 100 fps to 10,000 fps are expected to lead the market growth with the highest CAGR over the next five years.
The report—which states that growth is expected to be driven by the increasing usage of high-speed cameras in industrial applications— identifies the following companies as key players in the global market:
View or purchase the report.
Also check out:
AUTOMATICA 2014: Innovations in automation and robotics
(Slideshow) Five unique examples of industrial machine vision inspection
AIA Vision Show preview: Machine vision solutions for a growing market
Share your vision-related news by contacting James Carroll, Senior Web Editor, Vision Systems Design
To receive news like this in your inbox, click here.
Join our LinkedIn group | Like us on Facebook | Follow us on Twitter | Check us out on Google +