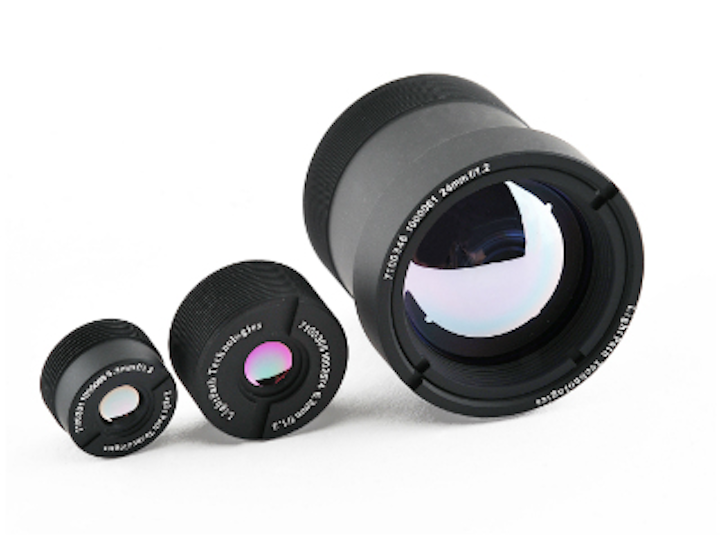 LightPath Technologies' thermal imaging lens assemblies, to be shown by the company at SPIE DCS 2019, are made from BD6 glass, have passive athermalization for -40° C to 85° C, and have focal lengths ranging from 1.5 mm to 60 mm. The filters are designed for resolutions ranging from 80 x 80 to 640 x 512 and for pixel sizes from 10 to 34 µm.
LightPath Technologies will also show its Geltech visible molded glass lenses and ISP IR components, at Booth #726.

To Learn More:
Contact: LightPath Technologies
Headquarters: Orlando, FL, USA
Product: Thermal Imaging Lens Assemblies
Key Features: BD6 glass, passive athermalization for -40° C to 85° C.
What LightPath Technologies says:
View more information on their Thermal Imaging Lens Assemblies.
Share your vision-related news by contacting Dennis Scimeca,Associate Editor, Vision Systems Design
To receive news like this in your inbox, click here.