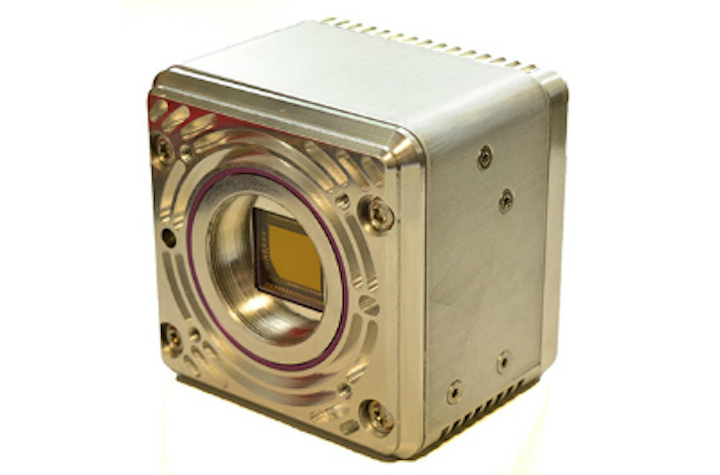 The new C-RED 3 TECless VGA InGaAs camera, designed for industrial applications, is sensitive in the 0.9 to 1.7 µm range and features 15 µm pixels, a <1 µs electric shutter, and <50 electrons RON. The C-RED 3 provides 600 fps full frame and utilizes Camera Link or USB3 interfaces.

To Learn More:
Contact: First Light Imaging
Headquarters: Cambridge, MA, USA
Product: C-RED 3 InGaAs camera
Key Features: TECless, sensitive in 0.9 to 1.7 µm range, 15 µm pixels, 600 fps, Camera Link or USB3 interface
What First Light Imaging says:
View more information on the C-RED 3 InGaAs camera.
View More Products | Locate a vendor or system integrator | Receive e-mail updates
Share your vision-related news by contacting Dennis Scimeca,Associate Editor, Vision Systems Design

To receive news like this in your inbox, click here.
Join our LinkedIn group | Like us on Facebook | Follow us on Twitter