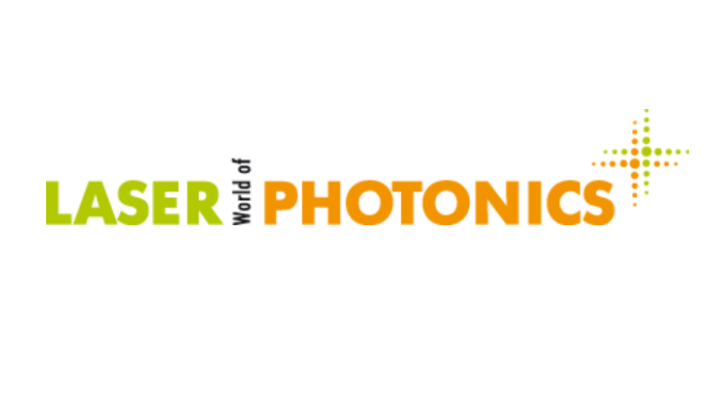 The 2019 LASER World of PHOTONICS trade fair will take place from June 24 to June 27 at the Neue Messe München exhibition center in Munich, Germany. At the previous iteration of the biennial event, 32,700 visitors from 73 countries attended. More than 1,300 international exhibitors are expected in 2019, to showcase the latest components, systems, and applications in the photonics industry.
The exhibition hall will encompass over two dozen application areas, including:
·      Automotive
·       Imaging and machine vision
·       Data Processing and Information Technology
·       Printing Technology and Graphics
·       Electrical Engineering
·       Semiconductor Industry
·       Aviation and Aerospace
·       Materials Processing
·       Medical Engineering/Biotechnology
·       Sensor Technology
·       Security, Environment, Toolmaking, and Mechanical Engineering
The World of Photonics Congress 2017 hosted 5,600 participants. The World of Photonics Congress 2019 will take place from June 23 to June 27, at the same venue, and is broken down into seven conferences:
·       European Conference on Lasers and Electro-Optics and the European Quantum Electronics Conference (CLEO/Europe - EQEC 2019) - Showcasing the latest developments in lasers and photonics and fundamentals of quantum optics respectively.
·       Lasers in Manufacturing (LiM 2019) - Focusing on the latest developments and future trends in laser material processing including process engineering, system technology, and process optimization. Three sub-conferences cover macro applications, micro applications, and additive manufacturing.
·       EOS Optical Technologies - Broken into two subconferences. The Conference on Manufacturing of Optical Systems highlights technologies and trends in the field of optics fabrication and testing. The Conference on Optofluidics explores trends in the integration of optics with microfluidics.
·       Imaging and Applied Optics - Covers the latest advances in imaging and applied optics, and applications for the industrial, military, and medical sectors. Fundamental and applied research are discussed.
·       Digital Optical Technologies - Discusses trends in 3D sensors, immersive multimedia, novel displays, light sources, and imaging systems.
·       Optical Metrology - Focuses on the latest research in measurement systems, optical metrology, modeling, videometrics, inspection, and machine vision applications, with discussion of industrial design and production engineering, vehicle navigation, multimedia technology, architecture, archaeology and the arts.
·       European Conferences on Biomedical Optics (ECBO) - Covers the science, technology, and applications in the fields of advanced microscopy, clinical and biomedical spectroscopy, diffuse optical imaging, molecular imaging, and optical coherence tomography among others.
Fourteen plenary speakers will deliver talks, including Nobel Prize in Physics 2018 recipient Prof. Gérard Mourou. Two awards ceremonies, for the Innovation Award and Start-Up Award, each of which grant a €5,000 prize, will take place on June 24 and June 25 respectively.
View more information on the LASER World of PHOTONICS website.