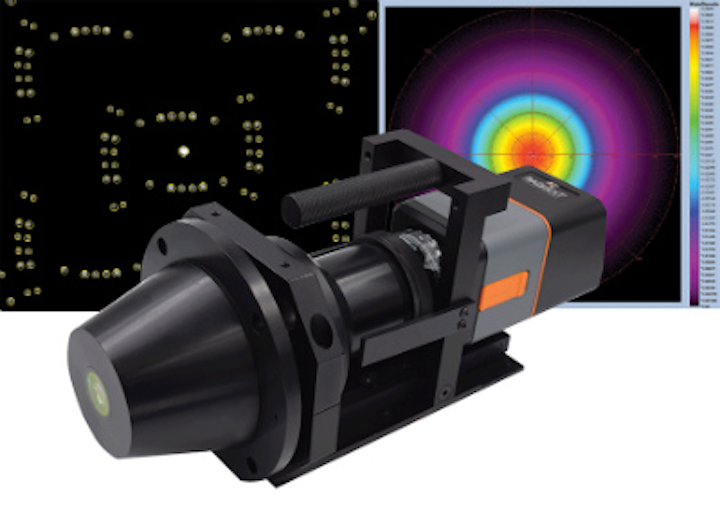 The Near-Infrared Intensity Lens Systems, to be shown by Radiant Vision Systems at SPIE Photonics West 2019, is an integrated camera/lens solution that utilizes Fourier optics to measure the angular distribution and radiant intensity of 940 nm NIR emitters. It is designed for use with Radiant Vision Systems' ProMetric Y16 Imaging Radiometer, that features a 16 MPixel CCD image sensor.
The NIR Intensity Lens system can capture the complete angular distribution of a NIR light source to +/- 70°, with an angular resolution of 0.05° per CCD pixel. The system is paired with Radiant NIR solution software that includes eight unique tests for NIR analysis.
Radiant Vision Systems will be located at Booth 3113.

To Learn More:
Contact: Radiant Vision Systems
Headquarters: Redmond, WA, USA
Product: NIR Intensity Lens
Key Features: +/- 70° angular distribution capture, angular resolution of 0.05° per CCD pixel.
What Radiant Vision Systems says:
View more information on the NIR Intensity Lens.
View More Products | Locate a vendor or system integrator | Receive e-mail updates
Share your vision-related news by contacting Dennis Scimeca,Associate Editor, Vision Systems Design

To receive news like this in your inbox, click here.
Join our LinkedIn group | Like us on Facebook | Follow us on Twitter