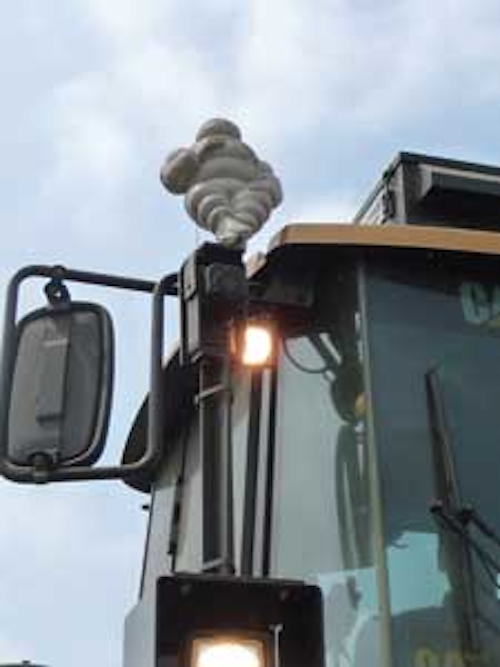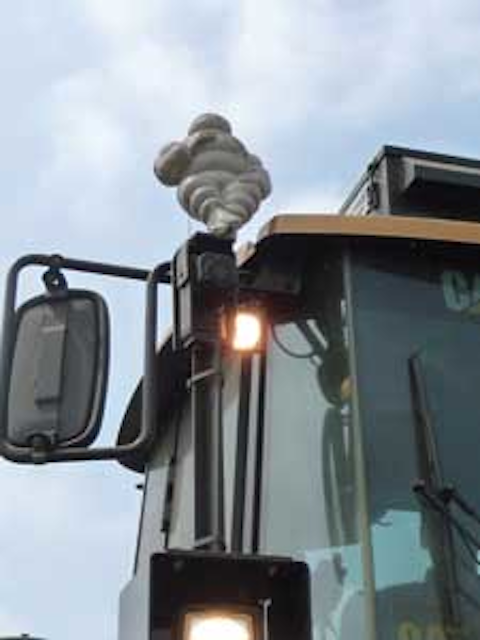 Before waste can be turned into compost, it needs to be fermented for a number of weeks in a hangar. During the fermentation process, the heat rises to more than 60°C inside the waste piles and kills off any harmful bacteria. But to ensure that all the waste is submitted to this temperature, the piles of waste need to be turned regularly.
To determine which parts of the waste have previously been turned, Netherlands-based Orgaworld (www.orgaworld.nl) installed a PathFindIR system from FLIR Systems onto a mast next to the cabin of a wheel loader that is used to turn the waste. The PathfinderIR camera is interfaced to an LCD screen in the vehicle that is also used to display images from its reversing camera.
When the loader is put in reverse, the image of the reversing camera is displayed on the LCD screen. When the loader moves forward, the IR images from the PathFindIR camera are displayed on the screen. In this way, an operator can visualize any obstacles and, just as important, ensure every part of the waste pile is turned.
Convinced of the effectiveness of the cameras at its Drachten facility in the Netherlands, Orgaworld is now looking to install them on its fleet of wheel loaders at its other facilities.