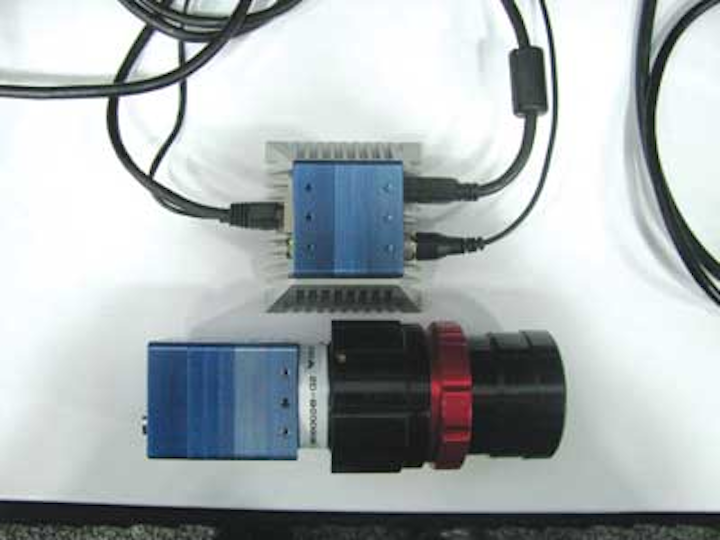 With security and surveillance cameras now becoming prevalent in every major city, municipalities require rapid analysis of captured image data. Many of the systems deployed today simply capture and store image data for later retrieval and manual data analysis. Performing such tasks as object tracking or counting, however, demands more sophisticated systems that analyze data in real-time to efficiently and automatically report specific events .
Typically, this analysis is performed using software on a host computer or with image recognition and detection algorithms running on DSPs for single event tracking.
To speed such data analysis further, Eutecus (Berkeley, CA; www.eutecus.com) has developed a Video Analytics Engine that embeds multi-channel image event detection algorithms into Altera FPGAs (Cyclone IV GX and Stratix V). Functional blocks within the FPGA perform event and object classifications via hardware acceleration. These consist of a pre-processing stage to filter incoming images and perform foreground/background separation. Feature extraction is then used to determine specific user-selectable events within images for classification and metadata output. This process provides information about the objects and how they are tracked within the images without massive video review.
To allow developers to evaluate the potential of the system, Eutecus offers a number of different development environments including the Bi-i range of smart cubes. These allow developers to input image data from digital and analog cameras and output the resultant data in digital or analog format.
In the configuration shown, an HD-SDI data interface is used to capture image data with the resultant image data and graphical object recognition data output to an HDMI display. For application development, the system integrator can program the system over an Ethernet interface using Eutecus' API or configure the system using a GUI to evaluate the systems video analytics functions.
For example, the user defines rules, configures alerts, and remotely updates rules for events they want detected, such as a person entering a room or a restricted area in an airport terminal or a building entrance. This allows image data to be monitored automatically, eliminating the need for manually scanning of hours of image data to detect and determine specified events.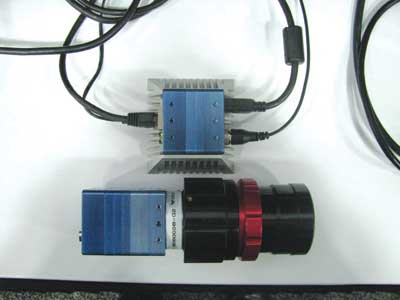 For applications that require real-time image analysis, Eutecus has developed an FPGA-based video analytics engine that can track and classify data. To evaluate the system, the company provides a number of Bi-i smart cubes that can be programmed over an Ethernet interface. Using the Bi-i cube, Nova Sensors has developed a smart SWIR camera.
As well as providing evaluation systems to support its Video Analytics Engine, Eutecus also offers a camera-based reference design, the ReCo V1 IP camera. Based on the Orca D2520 wide dynamic range (WDR) chipset from Pixim (San Jose, CA; www.pixim.com), the camera can detect multiple events such as lost or abandoned objects and motorists making illegal lane changes in parallel on HD 720p image data at 30 fps.
By licensing the IP used in Eutecus' FPGA, third-party camera vendors develop smart cameras for military or security and surveillance systems. Alternatively, the company will work with camera vendors to integrate the technology into existing camera designs. Recently, for example, Eutecus worked with a Teledyne owned company called Nova Sensors (Buellton, CA; www.camerasbyteledyne.com) to integrate a Bi-i smart cube into the company's Anacapa 640 × 512 SWIR camera.
In the design, data from the camera's Base Camera Link interface was transferred to the Bi-i smart cube, processed and output as Camera Link data with a graphical overlay to track and highlight objects of interest. While this resulted in a slightly larger camera body, the approach reduced the integration time needed to develop a smart vision system for night vision applications.
More Vision Systems Issue Articles
Vision Systems Articles Archives