[Page 2] UAV roundup 8/28: The latest in unmanned aerial vehicle news
Aug 28th, 2015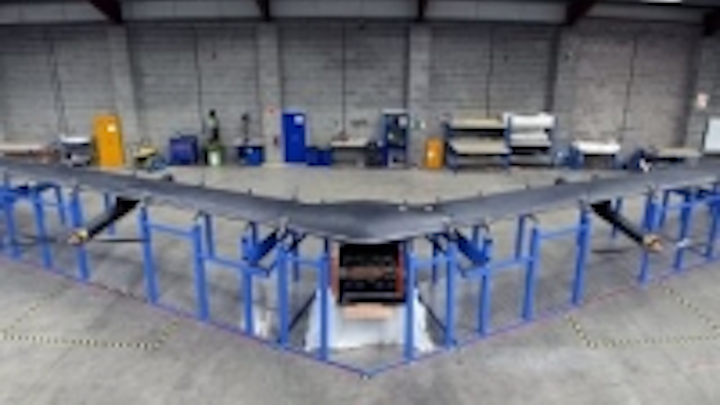 Editor's note: This article is continued frompage one.
Search and rescue project in Europe ready for 2016 deployment
A team of 24 project partners working on Europe's Integrated Components for Assisted Rescue and Unmanned Search Operations, or ICARUS, recently demonstrated the final step of the search-and-rescue concept, paving the way for adoption in 2016.
The European Commission-funded project, which started three years ago, uses advanced robotic platforms that can intervene in crisis scenarios on both land and sea. During the final trials, the partners from nine different countries demonstrated the effectiveness of using unmanned technology in a maritime scenario, using both unmanned maritime vehicles and UAVs linked through a network.
View more informationhere.
AUVSI releases report on first 500 Section 333 Exemptions
The AUVSI has released an informative report on the first 500 Section 333 Exemptions for commercial UAV usages in US airspace.
Since beginning to accept exemption requests last year, the FAA has approved almost 500 out of about 1,500 petitions. The agency continues to approve about 50 new operations per week, which is expedited by the FAA rolling out a summary grant process where similar petitions are batched and analyzed together rather than individually. The number of applications continues to outpace approvals, however, highlighting the fact that a mature UAS commercial market is waiting to be released.
Given the potential of the technology, according to the AUVSI, it is important that the FAA finalize small UAS rules as quickly as possible. Additionally, Congress needs to pass — and the president needs to sign into law — an FAA reauthorization measure before the current authorization expires on Sept. 30, 2015.
Read more about the reporthere.
FAA reaches 1,000 Section 333 exemption milestone
The FAA has officially approved more than 1,000 applications to fly unmanned aerial vehicles commercially in US airspace.
Section 333, as most of you may know by now, is part of the 2012 FAA Modernization and Reform Act, and it allows the agency to determine a system's airworthiness for commercial operations in the National Airspace System outside of the current lack of a formal ruling on small unmanned aircraft.
To date, the FAA has received more than 2,300 exemption applications.
View the full list of approvalshere.
Facebook launches solar-powered, internet-providing UAV Designed to provide internet access to large rural areas, Facebook's solar-powered UAV will be able to fly without landing for three months at a time, using a laser to beam data to a base station on the ground. Code-named "Aquila," the UAV is part of Facebook's plan to use a linked network of UAVs to provide internet access. Jay Parikh, Facebook's vice president of engineering, commented on the project. "Our mission is to connect everybody in the world. This is going to be a great opportunity for us to motivate the industry to move faster on this technology." Facebook plans to test the aircraft (pictured), which has the wingspan of a Boeing 737, in the US later in 2015.
Viewmore information.

Got something we should know about? Let us know.
Share your vision-related news by contactingJames Carroll, Senior Web Editor, Vision Systems Design
To receive news like this in your inbox,click here.
Page 1 | Page 2