FLIR Systems introduces next generation FLIR ONE thermal imaging accessory for smartphones
Check out FLIR's next generation FLIR ONE thermal imaging camera accessory, which transforms iPhones and Androids into infrared cameras.

Aug 21st, 2015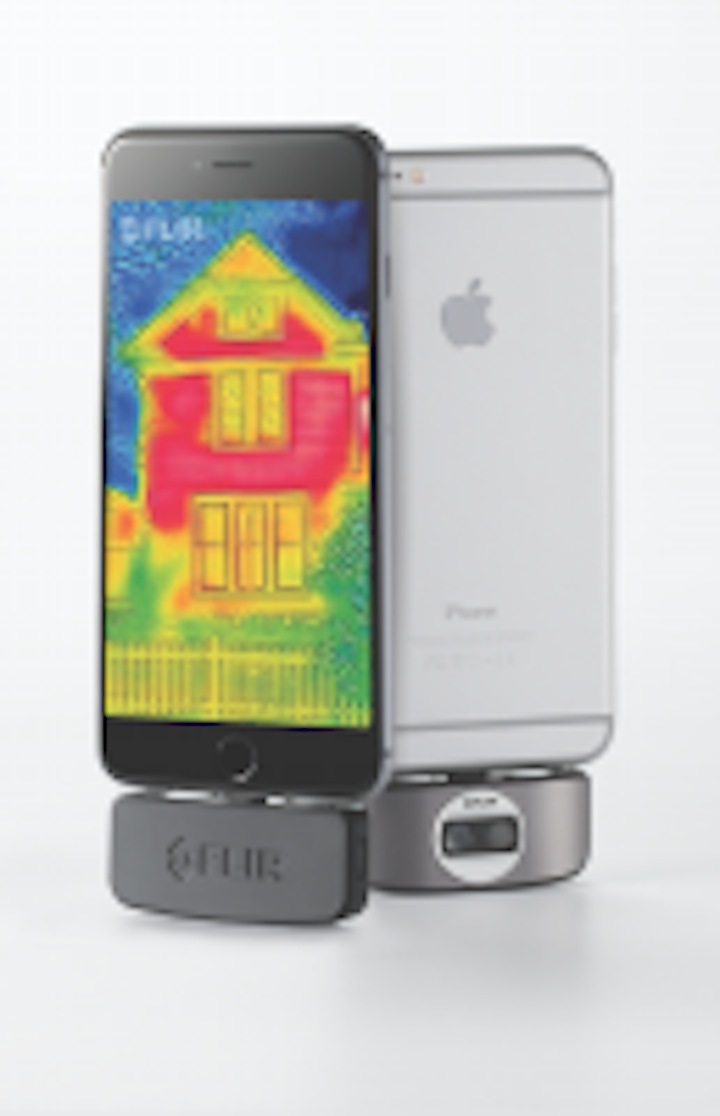 Originally launched in summer of 2014, theFLIR ONE thermal imaging camera accessory, which transformed an iPhone 5 or 5S into a handheld infrared camera, is now available for Android, and features a new, compact design.
The next generation model features either micro-USB connector for Android devices or a Lightening connector for iOS devices to offer a compact accessory that easily connects to a smartphone or tablet. The device is powered by an international battery and utilizes FLIR's latestLepton thermal camera core (160 x 120 uncooled VOx microbolometer array). Additionally, the camera features a 640 x 480 visible camera.
Images are further enhanced via FLIR's patented multi-spectral dynamic imaging (MSX) technology, which embosses edge details from FLIR ONE's visible camera onto the thermal image producing high fidelity images. In addition, FLIR announced that it will release an updated iOS software development kit and a new Android SDK that will enable developers to build and launch apps for mobile device platforms.
"Last year, we successfully introduced the world to the FLIR ONE, the world's first thermal imaging accessory for a smartphone. This next generation FLIR ONE builds on this success by offering higher performance, broader compatibility, and a compelling value proposition," said Andy Teich, President and CEO of FLIR Systems. "And with the launch of our new application developer support programs, we expect to see new applications and use cases emerge for this new FLIR ONE platform."
View more information on theFLIR ONE.
Share your vision-related news by contactingJames Carroll, Senior Web Editor, Vision Systems Design
To receive news like this in your inbox,click here.
Join ourLinkedIn group | Like us on Facebook | Follow us on Twitter| Check us out on Google +