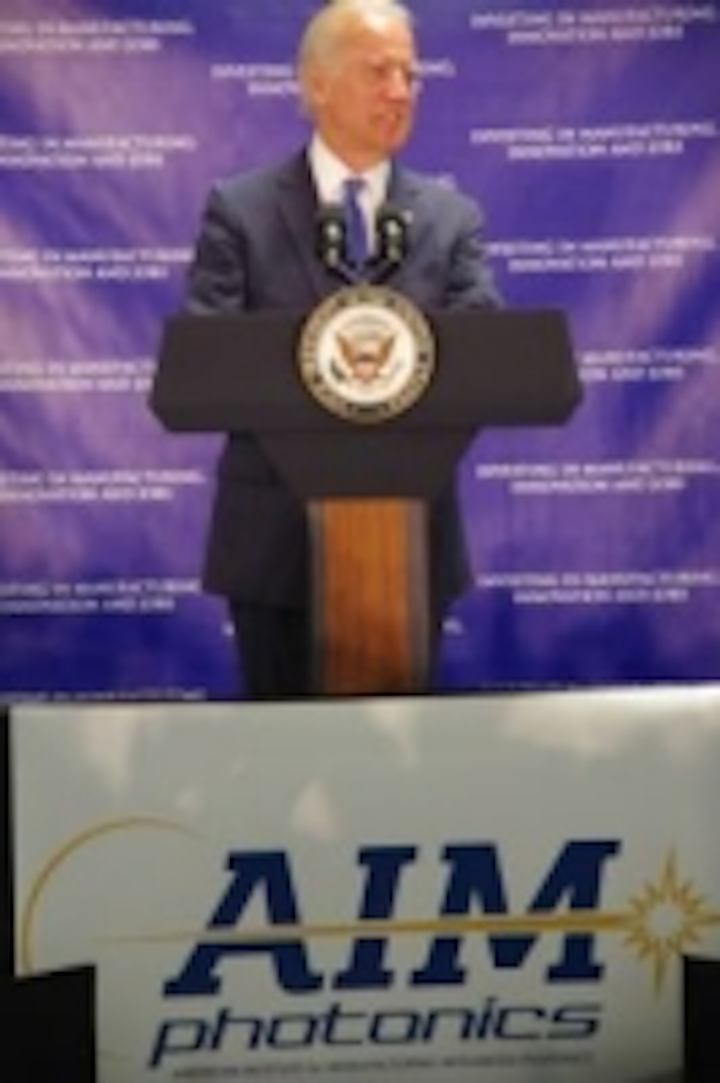 Vice President Joe Biden recently unveiled the details of the new American Institute for Manufacturing Integrated Photonics (AIM Photonics), which will be established in Rochester, NY, USA in order to perform research and development toward photonics products of the future.
In the fall of 2014, a joint statement released by U.S. President Barack Obama and U.S. Commerce Secretary Penny Prtizker identified photonics as a key technology area that would be pursued for the newly-created Institutes for Manufacturing Innovation. As part of this, the Department of Defense led a competition to award more grants in federal investments, which would be matched by private investments, to the winning consortia to build a new IMI focused on integrated photonics.
The AIM Photonics received a $110 million grant from the Department of Defense, as well as other public-private investments, for a total investment amount of $610 million in order to focus on developing an end-to-end photonics ecosystem in the U.S., including domestic foundry access, integrated design tools, automated packaging, assembly and test, and workforce development, according to the White House.
Led by the Research Foundation of the State University of New York, the winning consortium of 75 key partners and 49 additional consortia members, including SPIE, won the three-way competition to establish the center.
Vice President Biden cited Nobel Laureate Sir William Bragg, who said that "Light brings us the news of the universe," when noting the importance of photonics in the U.S. today. Biden also identified several key areas in photonics that will have an impact, including communications, medicine, and defense. He also said that a decline in U.S. manufacturing is turning around, citing recent surveys that indicate a growing optimism about investment in the United States, with $936 billion in foreign investment.
The United States, he said, needs to "build the most modern infrastructure in the world, and have the most skilled workforce in the world." We've gone from crisis to recovery, to on the verge of resurgence, he said, comparing the establishment of the AIM Photonics to such things as the creation of DARPA and the construction of the transcontinental railroad.
"The science of light will only get brighter in Rochester," he said.
Page 1 | Page 2