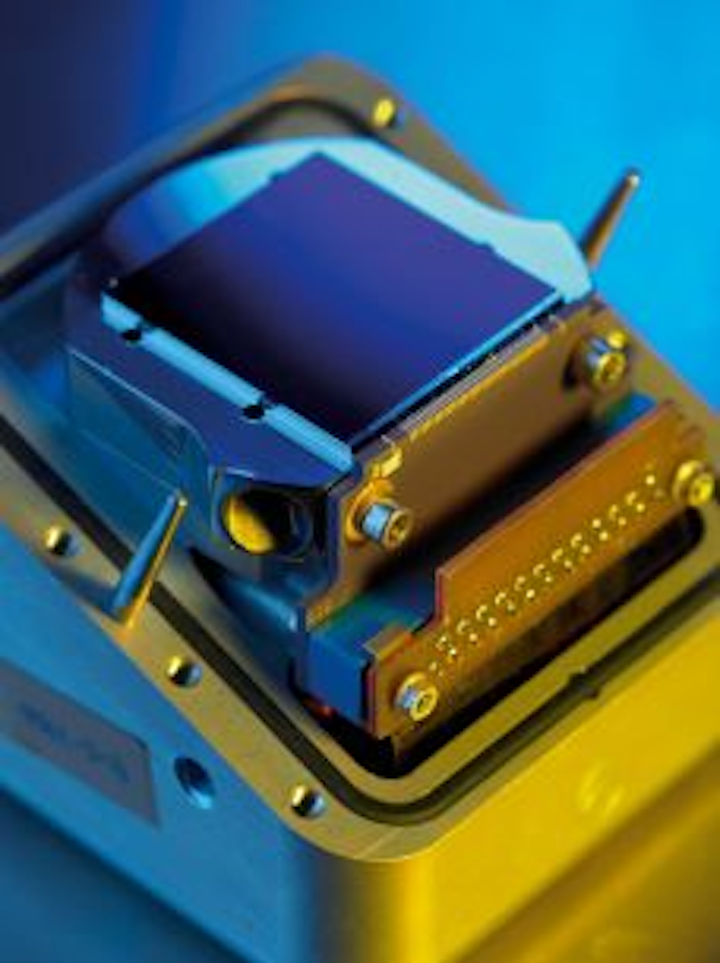 Editor's note: This article is continued from page one.
Five CCD image sensors from e2v were used for the imaging devices in Rosetta and Philae. The Rosetta probe features the OSIRIS high-resolution imaging camera which has a narrow field and wide field camera, the NAVCAM navigation camera, and the VIRTIS (Visible and infrared thermal imaging spectrometer), which maps and studies the nature of the solids and the temperature of the surface of the comet. VIRTIS also identifies gases, characterizes the physical conditions of the comet, and helped to identify the landing spot for Philae.
The Philae lander features the ÇIVA (Comet nucleus infrared and visible analyzer), in which six identical micro-cameras take panoramic images of the surface of 67p and a spectrometer studies the composition, texture, and reflectively of samples collected from the surface. Philae also features the ROLIS (Rosetta lander imaging system), which is a CCD-based camera that was used to obtain high-resolution images during the descent of the lander and will be used to take stereo panoramic images of areas sampled by other instruments.
Rosetta's results, according to e2v, will be compared to previous studies by ESA's Giotto spacecraft and by ground-based observatories in order to determine if life on Earth began with the help of comet seeding. The mission is planned to end in December 2015 and Rosetta will once again pass close to Earth's orbit, more than 4,000 days after its adventure first began.

View the e2v press release.
Share your vision-related news by contacting James Carroll, Senior Web Editor, Vision Systems Design
To receive news like this in your inbox, click here.
Join our LinkedIn group | Like us on Facebook | Follow us on Twitter | Check us out on Google +
Page 1 | Page 2