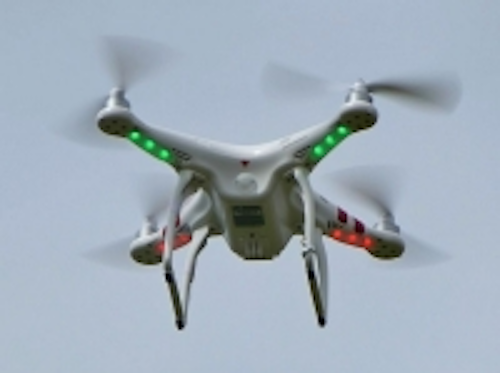 Instead of blogging about each and every one of these items separately, I thought I would compile them into one big "roundup," providing some of the latest headlines in the world of unmanned aerial vehicles (UAV).
FAA settles with Pirker
The case of Raphael Pirker has been an interesting one. In 2013, Pirker was cited by the FAA for flying a UAV to film a commercial at the University of Virginia. The FAA attempted to fine Pirker $10,000 for flying a drone commercially.
The judge dismissed the case, however, after it was deemed that the FAA has never undertaken the required public noticed necessary to make it an official law. The FAA then appealed the decision of the National Transportation Safety Board (NTSB) administrative law judge to the full NTSB Safety Board because it could "impact the safe operation of the national airspace system and the safety of people and property on the ground."
As a result of the appeal, Pirker and the FAA have now agreed to settle the case, and Pirker will now pay the FAA $1,100 to avoid the expense of litigation.
According to the settlement agreement, via the AUVSI, "Neither respondent's execution of this settlement nor payment of the settlement proceeds constitutes respondent's admission of any of the facts or regulatory violations alleged in the FAA's June 27, 2013, order of assessment or the amended order of assessment."
Team BlackSheep, Pirker's company, called the outcome favorable.
"We are pleased that the case ignited an important international conversation about the civilian use of drones, the appropriate level of governmental regulation concerning this new technology and even spurred the regulators to open new paths to the approval of certain commercial drone operations," reads the company statement. "The decision to settle the case was not an easy one, but the length of time that would be needed to pursue further proceedings and appeals, and the FAA's new reliance on a statute that post-dates Raphael's flight, have diminished the utility of the case to assist the commercial drone industry in its regulatory struggle."
Two months after this initial case, the FAA began the Section 333 exemption process, which gives companies approval to operate UAVs commercially.
Team BlackSheep ended its statement with a reminder to all UAV enthusiasts.
"We strongly encourage all drone pilots to become fully familiar with their equipment, develop their skills over time and to take measures to ensure safety in their operating environment, regardless of the laws or regulations that may apply."
Page 1 | Page 2