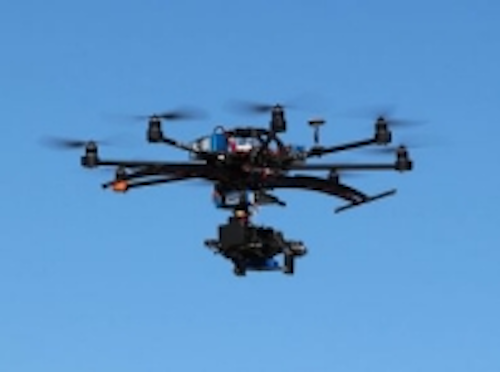 Obama comments on UAVs
"The drone that landed in the White House you buy in Radio Shack," President Barack Obama noted, of the UAV that crashed at 1600 Pennsylvania Avenue.
Obama noted that a regulatory structure for UAVs, specifically commercial use of UAVs, is sorely needed.
"You know that there are companies like Amazon that are talking about using small drones to deliver packages... There are incredibly useful functions that these drones can play in terms of farmers who are managing crops and conservationists who want to take stock of wildlife." Obama said. "But we don't really have any kind of regulatory structure at all for it."
Obama said he has assigned several federal agencies to work with stakeholders to create a framework to ensure UAVs are safe and aren't violating people's privacy, according toCNN.
"These technologies that we're developing have the capacity to empower individuals in ways that we couldn't even imagine 10-15 years ago," he said.
FAA issues two more commercial UAV exemptions
Not long after issuing a round of exemptions for various companies looking to take advantage of the technology that UAVs provide, the FAA has granted two more regulatory exemptions.
AeroCine LLC and Burnz Eye View Inc. have both been granted a Section 333 exemption to fly their UAVs. AeroCine will utilize UAVs for purposes of cinematography on closed sets after applying in mid-June.
Burnz Eye View Inc., which submitted at the end of July, will use UAVs for aerial photography and inspections. In its application, the company noted that it wanted to fly "over land, waterways and oceans" and in "non-navigable airspace, using nonintrusive recording devices," according to theAUVSI.
Operations will also require an FAA-certified private pilot and observer and remain within line of sight. These exemptions bring the total number to16 out of 295 requests to date.
Share your vision-related news by contactingJames Carroll, Senior Web Editor, Vision Systems Design
To receive news like this in your inbox,click here.
Join ourLinkedIn group | Like us on Facebook | Follow us on Twitter| Check us out on Google +
Page 1 | Page 2