[Page 2] UAV roundup 11/2: The latest in unmanned aerial vehicle news
Nov 3rd, 2015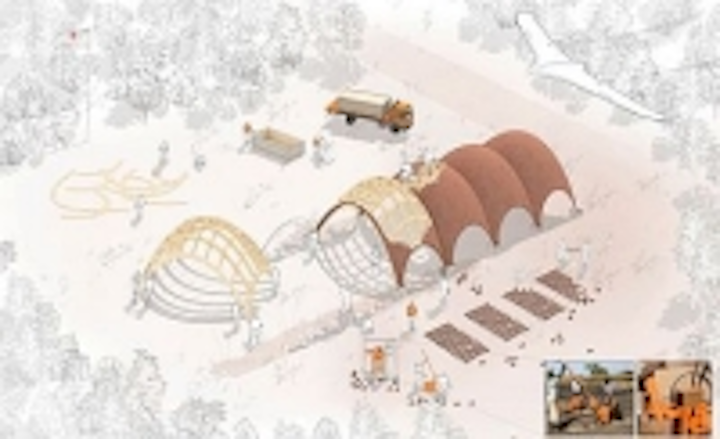 Editor's note: This article is continued from page one.
FAA issues $1.9 million fine
The FAA has issued its harshest civil penalty for a UAV operate to date for alleged illegal drone flights over some of the U.S.'s major airports.
The $1.9 million fine was issued to SkyPan International Inc., a Chicago-based company the FAA says flew 65 illegal flights between March 21, 2012, and Dec. 15, 2014, over Chicago and New York, in addition to other locations.
"Flying unmanned aircraft in violation of the federal aviation regulations is illegal and can be dangerous," said FAA Administrator Michael Huerta. "We have the safest airspace in the world, and everyone who uses it must understand and observe our comprehensive set of rules and regulations."
Cargo drone delivery system to be tested in Rwanda
A team led by British architect Norman Foster is heading an initiative called the "Droneport Project," that aims to set up "cargo drone routs capable of delivering urgent and precious supplies to remote areas on a massive scale."
These drones would be used to carry blood and life-saving supplies over 100 km at minimal cost, providing an affordable alternative that can complement road-based deliveries. The project is slated to begin in 2016, with an initial plan to construct three buildings that will be completed by 2020, which will enable the network to send supplies to 44% of Rwanda. Subsequent phases of the project could see in excess of 40 drone ports across Rwanda, and the country's central location could allow for expansion to neighboring countries.
The project is a collaboration between Redline partners led by Afrotech, École polytechnique fédérale de Lausanne (EPFL); the Norman Foster Foundation; and Foster + Partners.
FAA to require registration of recreational drones
Federal regulators announced on October 19 that they will require recreational drone users to register their aircraft with the government for the first time, in an attempt to track UAVs that pose a threat to aviation safety.
The decision to mandate this registration, suggested The Washington Post, represents a policy shift by the Obama administration and a tacit admission by the FAA that it has been unable to safely integrate the popular remote-controlled planes into the national airspace.
U.S. officials said that the details of the registration system need to be worked out, but that they hope to have it set up within two months.
"The signal we're sending today is that when you're in the national airspace, it's a very serious matter," Transportation Secretary Anthony Foxx told reporters.
Read on.

Got something we should know about? Let us know.
Share your vision-related news by contacting James Carroll, Senior Web Editor, Vision Systems Design
To receive news like this in your inbox, click here.
Page 1 | Page 2