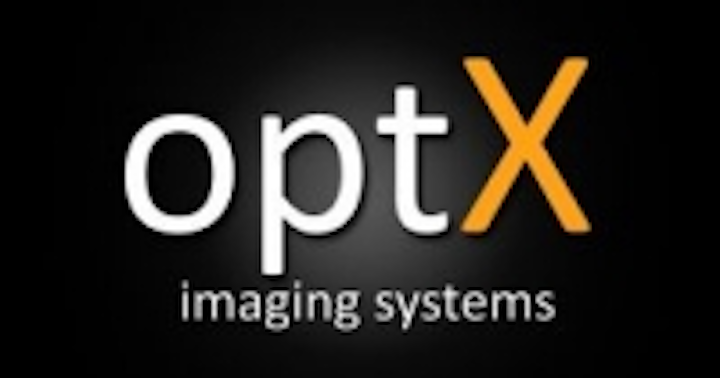 Optical filter company CIRTEMO, along with camera and optics company optX imaging systems, will co-develop a novel shortwave infrared (SWIR) tactical hyperspectral imaging sense for the Defense Advanced Research Projects Agency (DARPA), an agency of the U.S. Department of Defense.
CIRTEMO designs and manufactures patented optical filters called Multivariate Optical Elements, which are encoded to detect/measure complex chemical compounds and attributes. The Multivariate Optical Element Platform enables optical systems to perform detection and analysis, and will be used in the collaboration, for which optX imaging systems was awarded DARPA funding.
"By leveraging CIRTEMO's patented Multivariate Optical Element technology, optX proposes to develop a cost effective, compact infrared tactical hyperspectral imaging sensor with high spatial and spectral resolution," said Dr. Roy Littleton, optx imaging systems, LLC CEO. "The goal is to develop efficient, compact, configurable, yet cost effective, hyperspectral imaging solutions that will have a much greater impact in future tactical systems and commercial applications."
Dr. Ryan Priore, CIRTEMO CTO commented on his company's platform being ideal for use in hyperspectral systems.
"Today's Hyperspectral system designs are burdened with a complex trade space including size, weight, field of view, spatial resolution, spectral resolution, sensitivity, data rates, and processing overhead," he said. "Multivariate Optical Elements are ideally suited for applications which have low size, weight and power requirements. In addition, Multivariate Optical Elements provide a tremendous advantage over traditional hyperspectral imagers by reducing computational and human resources required for processing specific, real-time, high value information about a scene."
CIRTEMO is the second company to be founded to commercialize the patented Multivariate Optical Element platform that was discovered by Dr. Michael Myrick at the University of South Carolina. Prior to founding CIRTEMO, Jason Williamson founded Ometric in 2005. Ometric, which successfully commercialized the platform in such applications as pharmaceuticals, chemicals, pet nutrition, mining, and food, was sold to Halliburton in 2011 for more than eight figures ($XXM), according go the press release.
View thepress release.
View more information on CIRTEMO.
View more information on optX imaging systems.
Share your vision-related news by contactingJames Carroll, Senior Web Editor, Vision Systems Design
To receive news like this in your inbox,click here
Join ourLinkedIn group | Like us on Facebook | Follow us on Twitter