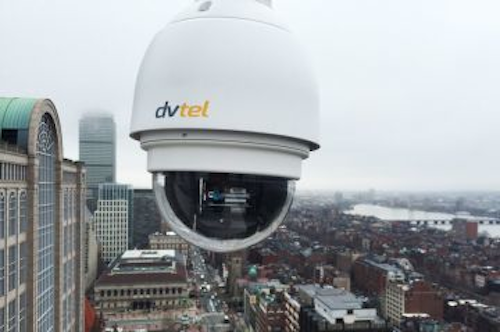 This morning, as more than one million estimated spectators and approximately 30,000 runners gather for the 119thannual Boston Marathon, 100 some-odd HD surveillance cameras have reportedly been put in place as an additional measure of security.
"We've got a lot of cameras out there," Bill Ridge, Boston Police, told NPR. "We're going to be watching the portions in Boston— particularly the routes along Boylston Street, the finish line."
Since 2013, when two bombs were detonated near Boylston Street and the finish line, the number of quality of video cameras has gone up in Boston, said NPR. (Note: Some of the cameras installed are temporary and will only be used for the marathon, while others will be installed on a permanent basis.)
In NPR photos, HD PTZ camera from DVTEL are shown perched over street corners. While the specific model isn't mentioned, the article does say that the cameras installed feature 30x zoom capabilities, which indicates that the camera could possibly be the Quasar CP-4221-301 PTZ from DVTEL, which features a 1/2.8" progressive scan CMOS image sensor, focal lengths from 4.3 to 129 mm, and streams broadcast quality H.264 video.
"This is a newer 30-times zoom," said Mark Savage, who works for Lan-Tel Communication's, a company hired to install the cameras. "They want to end up looking at the medical tent. If something's happening, they can end up looking at the finish line, the bandstand, anything."
Project manager Eric Johnson added that the zoom is so strong, that the camera could probably tell whether a Red Sox pitcher has thrown a strike or a ball.
With all of these cameras around town, police can remotely monitor feeds from and control the cameras. The cameras have also been programmed to react to sound—automatically turning toward the sound of gunshots, adding an extra measure of safety.
Page 1 | Page 2