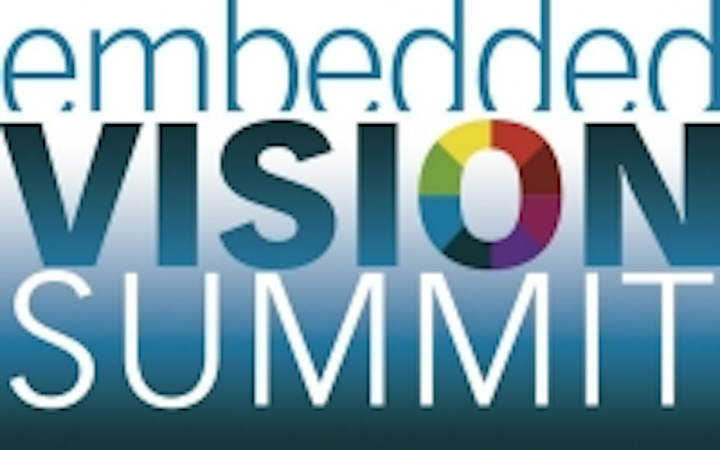 The 2015 Embedded Vision Summit is a full day of instructional presentations, product and technology demonstrations, and business presentations from industry leaders on embedded vision.
Consisting of informative presentations of the latest technologies, dozens of demonstrations of vision-enabled applications, and a forum for industry professionals to network; the Embedded Vision Summit will be held on May 12 in Santa Clara, CA, USA. These sessions and demonstrations at the show, which is put on by Embedded Vision Alliance, are designed to:
Provide presentations that inform product creators about possibilities for creating products that use embedded vision technology
Offer insight into the business opportunities and market trends for computer vision applications
Offer advice to help product creators incorporate vision capabilities into their designs
Provide opportunities to meet and talk with leading embedded vision technology suppliers and technologists, and see demonstrations of the latest advances in vision technology
Hot topics at this year's Summit include convolutional neural networks, image recognition, image search, 3D vision, specialized vision processors, standards-based APIs, low-power vision, and deep learning. In addition, this year's event will feature a number of new additions, which include the aforementioned sessions focused on business opportunities and market trends for computer vision applications.

"The Summit provides real-world insights into the rapid proliferation of 'machines that see' into virtually every category of electronic products, from automobiles to consumer electronics to healthcare," said Jeff Bier, founder of the Embedded Vision Alliance. "Those attending will have a concentrated opportunity to interact with industry visionary leaders, plus experience live demonstrations of new vision products and technologies."
The Embedded Vision Summit will also feature two keynote speakers:
Mike Aldred, Electronics Lead, Dyson Ltd., who will talk about his experience in developing a vision-enabled consumer product in his "Bringing Computer Vision to the Consumer" speech.
Ren Wu, Distinguished Scientist, Baidu Institute of Deep Learning, who will speak on "Enabling Ubiquitous Visual Intelligence Through Deep Learning."
The Summit itself will take place on Tuesday, May 12. Half- and full-day technical workshops (two of them free) will occur on May 11 and 13. Topics include the implementation of computer vision, enabling computer vision on ARM, as well as using both the DesignWare embedded vision processor and an Altera SDK for embedded vision applications.
Visit the Alliance website for agenda details and updates.
Share your vision-related news by contacting James Carroll, Senior Web Editor, Vision Systems Design
To receive news like this in your inbox, click here.
Join our LinkedIn group | Like us on Facebook | Follow us on Twitter | Check us out on Google +