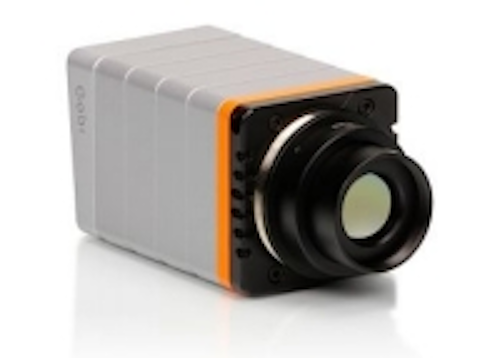 Editor's note: This article is continued from page one.

For this particular application, image resolution is the most important consideration, according to Verdaasdonk, who said that spatial resolution should reach 1 mm on the skin area examined, which the Gobi-640 is able to achieve with its 640 x 480 pixel layout. Second is temperature resolution, in order to discriminate the miniscule differences in blood temperature specific to superficial or deep dermal wounds. In regards to this, the camera features a measurement threshold of 0.05°C.
In addition, using infrared cameras in this clinical study enabled constant observation and real-time evaluation of burn wounds to notice improvements throughout the healing process. For this purpose, the infrared camera was paired with a visible camera with the same view to compare side-by-side images. Furthermore, with Xeneth software, the team was able to control camera settings to optimize the performance of the captured IR images, as well as export data to standard scientific analysis programs such as LabVIEW for detailed investigations.
Verdaasdonk concluded by noting that infrared imaging could provide a better option for diagnostic options in the early stages of burn wounds, and could enable a much better evaluation of the healing progress.
"I foresee that in the future every medical practitioner will have some smartphone device with a thermal camera in their pocket. This could even extend to popular health apps used at home," he said.

View more information on Xenics.
Share your vision-related news by contacting James Carroll, Senior Web Editor, Vision Systems Design
To receive news like this in your inbox, click here.
Page 1 | Page 2