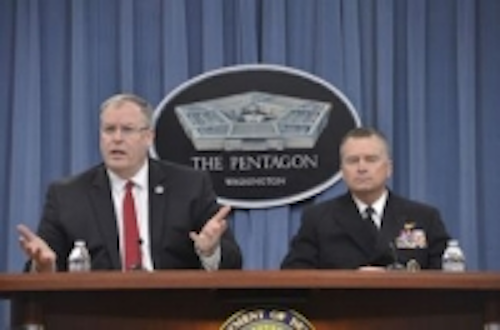 UAVs mentioned in 2016 fiscal year budget request
The 2016 fiscal year budget request by President Barack Obama proposes to funnel money into the research and staffing needed to give UAVs a spot in the national airspace.

Under the U.S. Department of Transportation budget, the FAA's portion of the request asks for $9.6 million to support research on UAV/UAS technology in the National Airspace System. The budget request also includes a line item for $45 million for continued implementation of Automatic Dependent Surveillance – Broadcast, or ADS-B, to improve satellite capabilities. This is notable because many people in the unmanned community are looking to that technology to help provide the "sense and avoid" capability manned aircraft currently fulfill through a pilot performing see-and-avoid measures, according to the AUVSI.
"As detailed in the UAS Roadmap for Integration and the interagency UAS Integration Comprehensive Plan, FAA's FY 2016 research will be focused on detecting and avoiding, control and communications, systems safety criteria, modeling and simulation requirements and research that will support the safe, efficient, and timely integration of UAS in the NAS," states the document.
The FAA has also requested $21.3 million to hire additional safety inspectors and engineers for surveillance and certification services, which includes support for implementation of procedures and training surrounding UAS. The FAA's total $15.8 billion request includes an investment in NextGen, the agency's new air transportation system plan under which UAS integration will occur.

This program, according to the statement, will allow the FAA to safely integrate new entrants such as unmanned vehicles and increasing numbers of commercial space launches into the NAS.
View more information on the budget request on the AUVSI blog.

Pictured: Deputy Defense Secretary Bob Work, left, and Navy Adm. James A. Winnefeld Jr. discuss the fiscal year 2016 budget request at a news conference. Photo: DOD / Glenn Fawcett.
Share your vision-related news by contacting James Carroll, Senior Web Editor, Vision Systems Design
To receive news like this in your inbox, click here.
Join our LinkedIn group | Like us on Facebook | Follow us on Twitter | Check us out on Google +
Page 1 | Page 2