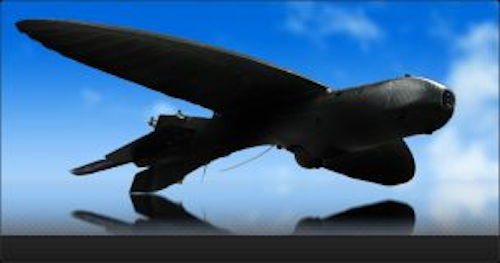 In the latest practical application of unmanned aerial vehicle (UAV), or drone, technology; officials in the Florida Keys will begin testing a drone that will survey difficult-to-access mangrove jungles which are breeding grounds for the marsh mosquito, the most prolific biter in the island chain.
The drones will not yet be equipped with spray to eradicate the mosquitos, but instead their (initial) use will be to identify areas of mosquitos in order to save time, money, and efforts for the Florida Keys Mosquito Control District, according to Valley News.
The UAV chosen for this project is a Maveric drone from Prioria Robotics. It will be equipped with a thermal imaging camera that will capture images of the mangrove jungles in order to identify the shallow pools where mosquitoes breed. Maveric utilizes Prioria's proprietary image processing platform called Merlin, which enables vision-based control and onboard processing. The UAV is also able to switch between onboard cameras and has 45-75 minute endurance, depending on configuration.
Though marsh mosquitoes aren't public health threats like Aedes aegypti, which is a carrier of dengue fever that readily breeds in developed areas, they are the most common mosquito, which tend to breed and multiply after every rainstorm or tide change that floods mangrove thickets. By identifying breeding areas with UAVs, the district will be able to direct helicopters to hit the breeding areas with bacteria granules that kill developing larvae before they take wing, according to Michael Doyle, the district's executive director.
By utilizing this tactic, Doyle estimates that the district will be able to eliminate approximately 80% of its marsh mosquito population. Time will tell if this estimate stands true, but the utilization of UAVs in the Florida Keys is yet another example of UAVs and other robotic drones being introduced into commercial and research applications. For more examples, see:
Robots, UAVs used to photograph lions in the wild
Five ways UAVs are being used by civilians
Underwater robots search for World War II pilots, aircraft
Share your vision-related news by contacting James Carroll, Senior Web Editor, Vision Systems Design
To receive news like this in your inbox, click here.
Join our LinkedIn group | Like us on Facebook | Follow us on Twitter | Check us out on Google +