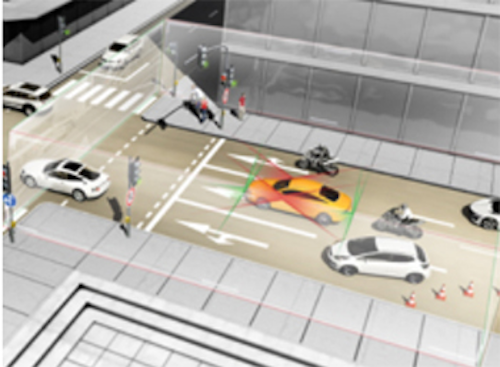 International automotive supplierContinental (Hanover, Germany) has acquired automotive "surround view" system developer ASL Vision (Lewes, UK) for an undisclosed amount.

In the future, Continental will work on, and further develop, intelligent surround view systems with features such as free-space and object recognition, as well as reading curb edges for highly precise parking.

At its headquarters in Lewes, England -- as well at its German site in Kronach, Bavaria -- ASL Vision has a total of 53 employees, primarily engineers, who specialize in the areas of software, algorithms, image processing and hardware.

All the employees will join Continental, and the company is planning to add further engineers both in England and Germany.

Related articles on automotive systems that you might also be interested in reading.

1.3-D vision optimizes robotic car parking

serva transport systems and in-situ Vision & Sensor Systems have developed a fully automated car parking system that makes use of more of the space in a parking garage by first identifying a vehicle and then transporting it to an empty parking slot using a self-guided robot trolley.

2.Vision assisted robot automates spigot production

Engineers at Alphr Technology (Letchworth, UK) have developed a system for an automotive parts manufacturer to automate the assembly of molded plastic spigots.

3.Vision system checks the identity of pistons

Engineers at Olmec-UK (Barton-Upon-Humber, UK) have developed an automatic vision inspection system for an automotive engine manufacturer that can read the alphanumeric product identifiers cast into pistons.

Vision Systems Design magazine and e-newsletter subscriptions are free to qualified professionals. To subscribe, please complete the formhere.
-- Dave Wilson, Senior Editor,Vision Systems Design