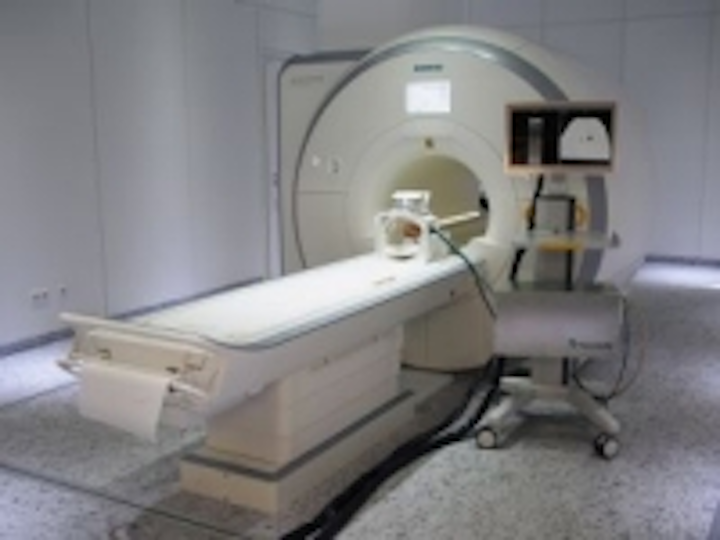 Fraunhofer Institute scientists have a developed a novel technique which combines magnetic resonance imaging (MRI) with ultrasound imaging for a more cost-effective and gentler method of breast biopsies for breast cancer patients.
Current methods involve a physician extracting tissue samples from an affected area with a needle and using ultrasound to observe the screen for needle guidance. However, 30% of all tumors are invisible to ultrasound, according to the Fraunhofer Institute.
MRIs are also sometimes used for observing the needle guidance. This involves the imaging within the MRI scanner and the insertion of the needle, which must happen outside of the machine, in order for it to be placed accurately. This process can be repeated several times before a sample is finally taken, which is exhausting for patients, as well as costly to operate.
Fraunhofer's MARIUS project (Magnetic resonance imaging using ultrasound – systems and processes for multimodal MR imaging), involves scientists working toward a quicker and gentler alternative. In this system, the technique would require one MRI scan of the patient's entire chest at the beginning of the procedure with a subsequent biopsy being guided by ultrasound. The system would transform the initial MRI scan and render it on the screen, so the physician would have both the live ultrasound scan and a corresponding MR image available to guide the needle and display where the tumor is located.
Page 1 | Page 2