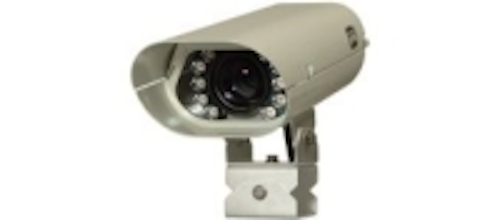 JAI's VISCAM 1000 traffic imaging system is a 5 MPixel camera with a CMOS image sensor which achieves a frame rate of 72 fps. VISCAM 1000 systems provide a pixel resolution of 2560 x 2048 to produce readable plate images across multiple traffic lanes. It features a built-in processor running Linux OS and supporting additional functions such as image buffering, date/time stamps, image tags, and FTP image transfer. VISCAM 1000 is designed for video tolling, tolling enforcement, congestion charging, red light and speed enforcement, and other intelligent transportation system applications.
To Learn More:

Contact: JAI
Headquarters: San Jose, CA, USA
Product: VISCAM 1000 traffic imaging system
Key Features: 5 MPixels, CMOS image sensor, 72 fps frame rate, built-in processor, LED flash options, adaptive light sensing technology.

What JAI says:
View more information on the VISCAM 1000 traffic imaging system.

View More Products| Locate a vendor or system integrator | Receive e-mail updates
Share new products that you think are particularly interesting or helpful by contacting James Carroll, Senior Web Editor, Vision Systems Design.
Join our LinkedIn group | Like us on Facebook | Follow us on Twitter | Connect on Google +