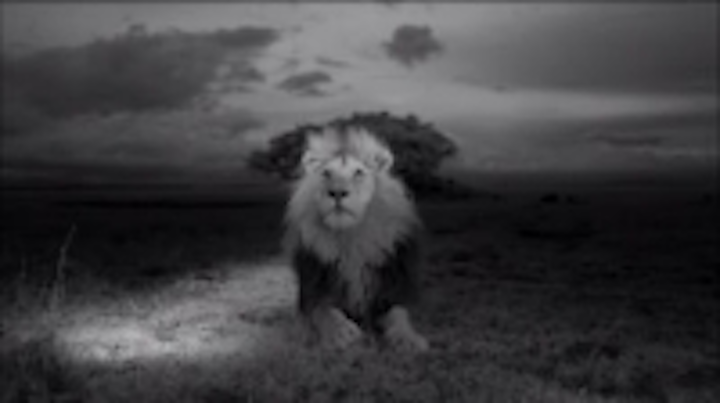 Over the course of the past few months, we've featured a number of articles on how scientists and photographers have utilizedvision systems to capture images and video of wildlife in their natural habitats. Whether it's following sharks around for a Discovery Channel special, or capturing images of bats to gain knowledge about their behavior, vision and camera systems play a significant role when it comes to learning more about the creatures with which we share the earth.
Here are five recent and distinct examples where researchers and photographers used cameras to capture images of wildlife:
1.Vision-enabled robot tracks Great Whites for Shark Week special
An autonomous underwater vehicle (AUV) with video cameras and navigational and scientific instrumentation was used to track and capture up-close footage of a Great White shark off the coast of Cape Cod in Massachusetts for the "Return of Jaws" special on the Discovery Channel'sShark Week. Known as "Shark Cam," the remote environmental monitoring unit uses an omnidirectional ultra-short baseline navigation system to determine the range, bearing, and depth of a tagged animal.
Click here to learn more about Shark Cam and to view a video.
2.Robots, UAVs used to photograph lions in the wild
Photographer Michael "Nick" Nichols used infrared photography, unmanned aerial vehicles (UAV), andvision-enabled robots to capture never-before-seen images of lions in the wild for the August issue of National Geographic. Nichols used a MikroKopter UAV in order to provide a view of the Serengeti without bringing a helicopter, while using a small, ground-level robot to follow the lions around and capture images and video of them in their natural habitat.

Click here to learn more and to view some incredible photos of lions in the Serengeti.
3.Vision systems show crabs surviving off deep sea methane seeps
An international team of scientists and researchers have released a research paper describing how vision-enabled submersibles were sent to the bottom of the ocean to document lithodid crabs surviving off of cold methane seeps containing bacteria on the sea floor. In 2005, the team sent the DSV Alvin and ROV Quest to carry out direct and video observations. DSV Alvin was equipped with two primaryscience cameras—unspecified 2 MPixel CMOS color zoom cameras—and a manipulator-mounted 12 MPixel hybrid digital still/video camera. Aboard the ROV quest are eight composite color video cameras, including models from Insite Pacific Inc.
Click here to learn about the research project and the instruments used.
4.Vision system monitors bat behavior in research project
Acomputer vision system developed by the University of Lincoln and the Lincolnshire Bat Group analyzes bat behavior and collects vital data which may enable the researchers to classify species of bat, which may provide information on how to effectively manage and protect buildings the bats inhabit. Bats frequently roost in buildings such as churches, and corrosive feces left behind by the bats causes damage to the structure and artifacts within a given building. As a result, these two groups collaborated on a system which uses a high-speed infrared camera to monitor wing beat frequency and gather data, which may allow the group to classify species of bat.
Click here to learn more about the research project and how it could protect bats.
5.Thermal imaging system protects whales from underwater noise pollution
Physicists from the Alfred Wegener Institute (AWI) have developed a system which uses athermal imaging camera and analysis software to detect whales and subsequently protect them from harmful underwater noise. FIRST-Navy infrared cameras feature 7200 x 576 pixels and can produce 3.5 terabytes of data per day. The images produced by the camera show the sea surface from the vessel at close range (minimum radius of about 120 meters), up to the horizon.
Click here to read more about the thermal imaging system and how it will work.
Also check out:
Miniature cameras provide birds' eye view of UK's largest seabird
UAVs create 3D model of the Matterhorn
Unmanned aquatic robots hunt and kill jellyfish
Share your vision-related news by contactingJames Carroll, Senior Web Editor, Vision Systems Design
To receive news like this in your inbox,click here.
Join ourLinkedIn group | Like us on Facebook | Follow us on Twitter| Check us out on Google +