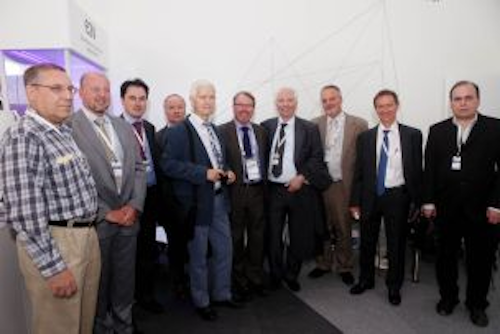 As result of a contract reached with the Lebedev Physical Institute of the Russian Academy of Sciences, e2v will supply a high-performance imaging sub-system to equip the ultraviolet (UV) spectrographs on board the World Space Observatory – Ultraviolet (WSO-UV).
WSO-UV is a Russian-led international collaboration to build and operate a 1.7 meter primary space telescope which will work in the UV range of the spectrum to study the Universe in wavelengths beyond the reach of ground-based instruments. The telescope, which will be equipped with high and low resolution spectrographs, will be made in Russia, while e2v will supply UV cameras for spectrographs, according to an e2v press release.
e2v will be designing and building a turn-key sub-system for the telescope. The first part of the system, its CCD back-thinned image sensors, will be configured and tested for optimum quantum efficiency between 120nm and 310nm, a range considerably lower than the typical 270nm test limit. Next, e2v will design a custom vacuum cryostat enclosure to ensure stable operation at shore wavelengths. The company is also working with RAL Space's Imaging Systems at the Science and Technology Facilities Council's Rutherford Appleton Laboratory (RAL) for the supply of the specialist, space qualified CCD drive electronics.
The telescope is planned for launch into space in 2016. The development of the technology required for this program has been supported by a UK Regional Growth Fund (RGF) grant.
View the press release.
Also check out:
Subaru Telescope camera captures brilliant images of Andromeda Galaxy
Spitzer Space Telescope's images of gas emission from Comet ISON
NASA releases image of Saturn's view of Earth
Share your vision-related news by contacting James Carroll, Senior Web Editor, Vision Systems Design
To receive news like this in your inbox, click here.
Join our LinkedIn group | Like us on Facebook | Follow us on Twitter | Check us out on Google +