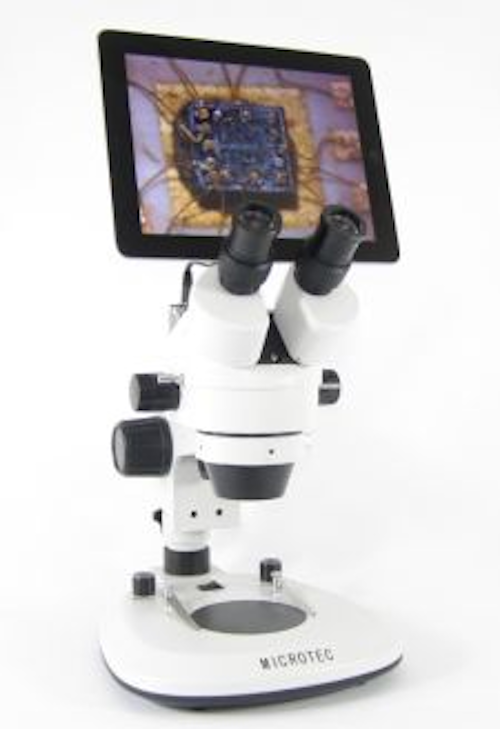 Tec Microscopes MICROTEC ScopePad 5Pixel digital microscope camera features a 9.7" display screen and a 1/2.5 CMOSimage sensor. It is designed for use in digital imaging, storage, and transmitting and comes with accompanying measurement software which enables multiple calculations including measurement angles and area cell count. The camera can capture images at 30 fps at full resolution and comes with C-mount fitting, which enables it to be attached to any make of microscope with the C-mount 0.5x adapter. In addition, the ScopePad provides contrast and exposure control.
To Learn More:
Contact:Tec Microscopes
Headquarters: Axbridge, UK
Product: MICROTEC ScopePad 5Pixel digital microscope camera
Key Features: 5 MPixel, 1/2.5 CMOS image sensor, 30 fps frame rate, C-mount fitting, accompanying measurement software, 9.7" display screen.
What Tec Microscopes says:
View more information on Microtec Microscopes.
View More Products| Locate a vendor or system integrator | Receive e-mail updates
Share new products that you think are particularly interesting or helpful by contacting James Carroll, Senior Web Editor, Vision Systems Design.
Join our LinkedIn group | Like us on Facebook | Follow us on Twitter