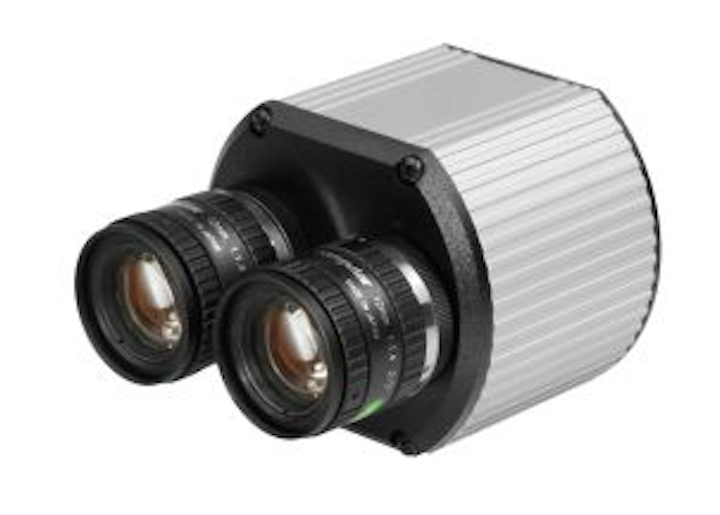 As one of the largest chemical companies in the world, BASF is required to protect its facilities from potential threats and/or criminal activities. One measure taken by BASF is the installation of a visual monitoring system which keeps watch on the perimeter of the facility using Arecont Vision cameras.
Specifically, BASF chose Arecont Vision's 3 MPixel AV3135 color cameras to meet their video security needs. AV3135 cameras feature a ½" CMOS image sensor, a frame rate of 15 fps in color and 32 fps in black and white, and Power over Ethernet connectivity. The dual encoder H.265 and MJPEG camera also features an operating temperature range of 0°C (32 °F) to +50°C (122 °F), a Bayer mosaic RGB filter, a dynamic range of 61 dB, and a maximum signal-to-noise ratio of 49 dB.
As ambient light diminishes, the AV3135 is able to switch to the monochrome sensor to deliver clear surveillance images for identification and purposes. In addition, the cameras can be operated in full or ¼ resolution, and also feature programmable shutter speed to help control motion blur, bit rate control, multi-streaming capabilities, and auto exposure and gain control.
BASF started in China in 1885 and by 2012, employed 7,305 people with annual sales more than $6.8 billion, according to the case study. As a result of its size and the nature of its business, the company needed to install additional security measures beyond fences and intrusion detection systems. Working along with Tyco Fire and Security China, the BASF security team selected the AV3135 color cameras.
View the case study.
Also check out:
Vision system acts as electronic police for traffic violations in China
U.S. Coast Guard makes first drug bust using UAVs
Facial recognition software used to make arrest
Share your vision-related news by contacting James Carroll, Senior Web Editor, Vision Systems Design
To receive news like this in your inbox, click here.
Join our LinkedIn group | Like us on Facebook | Follow us on Twitter | Check us out on Google +