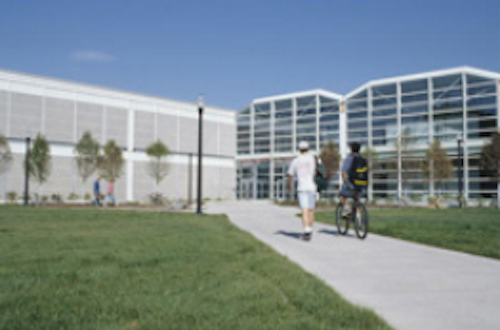 TheOmron (Tokyo, Japan) foundation has donated both equipment and funding to create a new laboratory which will enhance instruction for mechanical, electrical, and computer engineering students.

The Omron Robotics and Mechatronics Laboratory at Northern Illinois University's College of Engineering and Engineering Technology (CEET; DeKalb, IL, USA) was unveiled during a ribbon cutting ceremony on Friday, April 19.

In the laboratory, students will gain exposure to Omron technologies, allowing them to explore machine control, motion, vision and safety disciplines in the mechatronics field. Additionally, Omron SYSMAC technologies will be available to enable them to conduct new industrial automation and robotics research.

The Omron foundation has supported various student engineering endeavors including Engineers without Borders, and continues to do so today with the establishment of the new laboratory.

Related items from Vision Systems Design that you might also find of interest.
1.Vision assisted robot automates spigot production

Engineers at Alphr Technology (Letchworth, UK) have developed a system for an automotive parts manufacturer to automate the assembly of molded plastic spigots.

2.A fish tale

To maximize profits, fish farmers are using a machine-vision system and smart software to sort good fish eggs from bad.

-- Dave Wilson, Senior Editor,Vision Systems Design