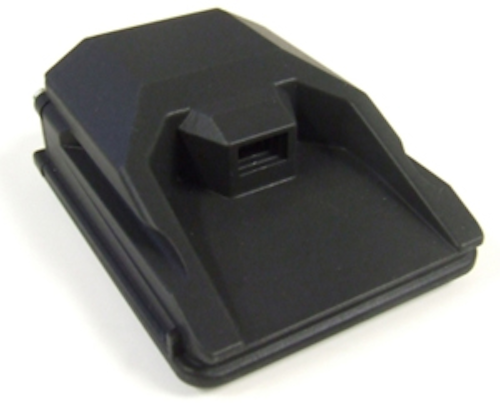 TRW Automotive Holdings (Livonia, MI, USA) is expanding its production of automotive cameras in the US and Europe by installing new assembly cells at its plants in Marshall, Illinois and Peterlee in the UK.

TRW's Scalable video camera (S-Cam) family help to provide a range of automotive safety functions including lane departure warning, forward collision warning, headlight control, traffic sign recognition and pedestrian detection.

When integrated with vehicle chassis systems, the S-Cam can provide active driver assist functions including lane keeping and lane centering (together with electric steering) and automatic emergency braking (together with radar and electronic stability control).

"In North America, in the coming five years, we expect to see a strong demand for camera systems - particularly in light of the high frequency of accidents caused by lane drift. According to 2011 National Highway Traffic Safety Administration (NHTSA) data, 53 per cent of road fatalities result from a roadway departure, and Insurance Institute for Highway Safety (IIHS) data estimates that lane departure warning and lane keeping assist systems could save more than 7,500 lives in the USA each year," says Peter Lake, executive vice president, sales and business development at TRW.

TRW started production of its first generation camera in 2008 on the European Lancia Delta and launched its second generation camera (S-Cam) in 2011.By late 2013, the S-Cam will be available on vehicles from five major OEM's in North America, Europe and Asia. The third generation will be launched on a number of 2016 models.

Related items from Vision Systems Design that you might also find of interest.
1.Vision system verifies automotive engine parts

Olmec UK (Barton-Upon-Humber, UK) has developed an automated vision inspection system to verify the position of piston valve roller rocker arms in commercial automobile engines.

2.Facial data makes cars safer
Engineers at the EPFL (Lausanne, Switzerland) are aiming to make cars of the future safer by developing a system that can capture the facial information of drivers.

3.Smart headlight could improve visibility for drivers
Researchers at Carnegie Mellon's School of Computer Science (Pittsburgh, PA, USA) have developed a system that is capable of eliminating the effects of precipitation by identifying where raindrops are located and reactively deactivating the rays of light from a headlight to avoid illuminating them.


-- Dave Wilson, Senior Editor,Vision Systems Design