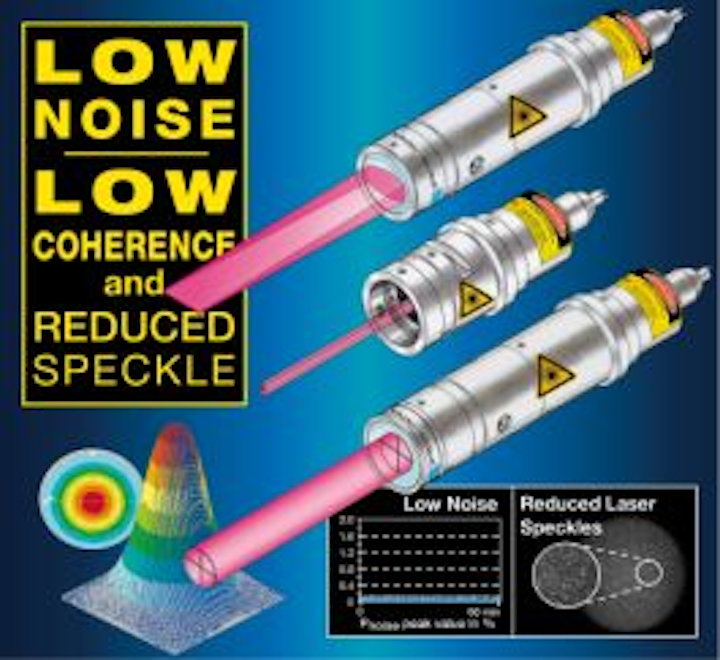 Schäfter+Kirchhoff's low-noise laser diode modules offer reduced power noise and coherence length and low speckle contrast. The laser line generators are available in wavelength range from 370 to 1500 nm and are encased in full-metal housings with integrated control and power electronics as well as connections for external modulation. The modules' low noise and the interchangeable modes allow for usage in particle measurements or medical and biotechnical applications. Check out these low-noise laser line generators at LASER World of Photonics 2013.

Laser 2013 booth: 102
To Learn More:
Contact:Schäfter+Kirchhoff
Headquarters:Hamburg, Germany
Product: Low-noise laser line generators
Key Features: Low noise (< 1% RMS, <1 MHz), mode-hopping free laser operation, reduced power noise (< 0.1% RMS) and reduced coherence length (<300µm).
What Schäfter+Kirchhoff says:
View aSchäfter+Kirchhoff press release.
Additional information:
View exhibitor list for LASER World of Photonics 2013.

Share new products that you think are particularly interesting or helpful by contactingJames Carroll, Senior Web Editor, Vision Systems Design