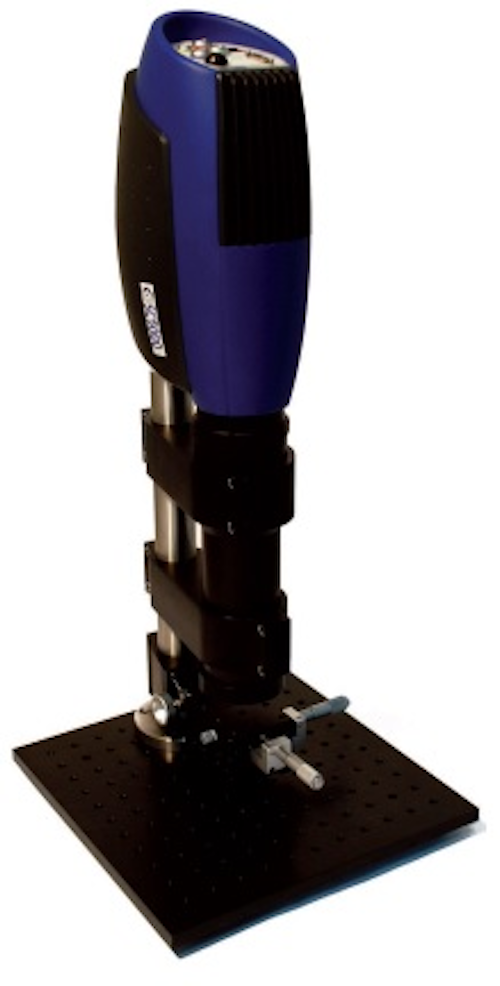 FLIR Systems' new microscopy stand provides a complete solution for thermal evaluation of small objects. The stand uses a FLIR SC5000 series thermal imaging camera together with x3 or x5 microscopic lens which allows the stand to accurately measure temperature on targets as small as three square microns. The SC5000 is enabled for plug and play using either GigE or Camera Link interfaces to transmit both commands and digital video and also comes equipped with a cooled Indium Antimonide (InSb) focal plane array detector.
To learn more:
Contact:FLIR
Headquarters: Wilsonville, Ore., United States
Product: FLIR microscopy stand
Key Features:Thermal imaging camera with x3 or x5 microscopic lens, 304 x 304 mm breadboard, Plug and play enabled for GigE or Camera Link interface.
What FLIR says:
View a press release on the new fiber-coupled lasers.
View More Products
Locate a vendor or system integrator in Vision System Design's Buyer's Guide
Share new products that you think are particularly interesting or helpful by contacting James Carroll, Senior Web Editor, Vision Systems Design.