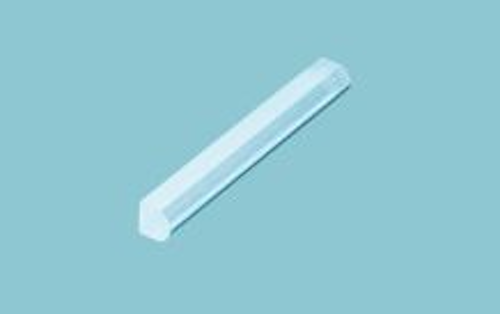 Edmund Optics' Fast Axis collimators are lenses that are designed for beam shaping or laser diode collimation applications. The collimators are compact, aspheric cylindrical lenses, which when combined with high numerical aperture, deliver uniform collimation of the entire laser diode output. Fast Axis collimators come with standard AR coating for 790-990 nm and reportedly provide 99% transmission across the designated spectral range.

To learn more:
Contact:Edmund Optics
Headquarters: Barrington, N.J., United States
Product: Fast Axis collimators
Key Features:Aspheric cylindrical lens, standard AR coating for 790-990nm, 12 mm length, available in five models, focal lengths of 0.29 mm, 0.365mm, 0.59mm, 0.91mm and 1.49mm.
What Edmund Optics says:
View more information on Fast Axis collimators.
View More Products
Locate a vendor or system integrator in Vision System Design's Buyer's Guide
Share new products that you think are particularly interesting or helpful by contacting James Carroll, Senior Web Editor, Vision Systems Design.