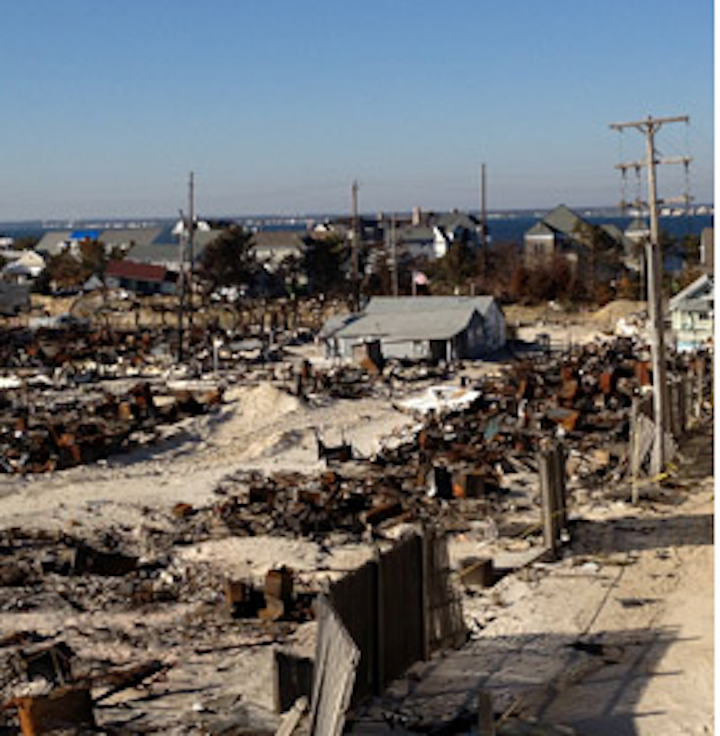 Using a combination of images from satellites and remote controlled aircraft and cameras equipped with infrared and ultraviolet sensors, researchers at Drexel University (Philadelphia, PA, USA) are hoping to paint a detailed picture of Hurricane Sandy's path of destruction that could help emergency workers respond to the next natural disaster.

Infrared and ultraviolet imaging technology -- coupled with acoustic emission testing that measures the generation of transient elastic waves produced by a sudden redistribution of stress in a material -- can reveal damages to power lines, trees, telephone poles and buildings that appear to be unscathed.

"Infrared and ultraviolet cameras can capture radiation that is not visible to the naked eye," said Dr. Ivan Bartoli, an assistant professor in Drexel's college of engineering and a co-researcher for the project. "Different anomalies in power lines can be observed using IR/UV imaging, in the future, using a combination of high-resolution satellite images and close-range aerial photography with IR/UV filters, we could determine which power lines are working and which are damaged."

The team already has infrared, ultraviolet and acoustic emission testing equipment at its disposal and has made several visits to storm-damaged areas in New Jersey to take pictures and gather data. Now, the engineers plan to make a system to display the data on an aerial map.

"Our goal is to make sure that responders have even more information at their disposal the next time something like this happens so that perhaps some of this loss can be prevented," says co-researcher Dr. Antonios Kontsos, an assistant professor in the college of engineering.

Related articles from Vision Systems Design you might also find of interest.
1. Report focuses in on the infrared market

A new report from Yole Développement (Lyon-Villeurbanne, France) takes a look at trends and technologies in the uncooled infrared imaging (IR) market.

2. Infrared camera helps turn waste into compost

An organic waste processing company is using an infrared camera typically used to reduce the hazards of night time driving to ensure that organic waste is turned into compost in the most efficient way possible.

3. Near infrared spectroscopy determines the hardness of corn grains

A near infrared (NIR) spectroscopy imaging technique can determine the hardness of corn grains without destroying them. The new technique could offer food processors savings in time and money compared to other methods for determining grain hardness.


-- Dave Wilson, Senior Editor, Vision Systems Design