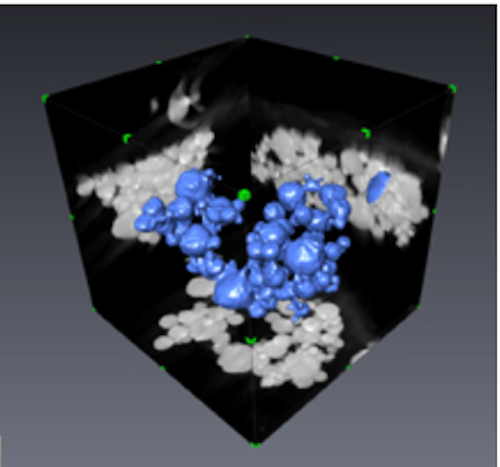 Software algorithms developed by US researchers have enabled a new generation of CT scanners to be built that expose patients to one-fourth the radiation of conventional CT scanners.

The model-based iterative reconstruction (MBIR) algorithms created by the researchers at Purdue University (West Lafayette, IN, USA), the University of Notre Dame (Notre Dame, IN, USA) and GE Healthcare (Waukesha, WI, USA) extract data from a CT scan that would normally be hidden by noise.

GE Healthcare's version of the MBIR approach -- which is called Veo -- was approved for use by the US food and drug administration in September 2011.

The research to develop Veo was a team effort that included Ken Sauer, an associate professor of electrical engineering at Notre Dame University, and Jean-Baptiste Thibault, Jiang Hsieh and Zhou Yu.

Thibault and Yu worked on the technology as graduate assistants under Charles Bouman -- Purdue University's Michael and Katherine Birck Professor of Electrical and Computer Engineering -- and Sauer. Both currently work for GE Healthcare.

Future research at Purdue includes work funded by the US Air Force to use the approach to study the structure of materials.

A technical article entitled Veo: "CT Model Based Interative Reconstruction" by Jean-Baptiste Thibault is available here.

Related articles from Vision Systems Design you might also find of interest.
1. CT scans and 3-D printing brings fossils to life

Researchers at Bristol University (Bristol, UK) have used CT (Computed Tomography) scanning and 3-D printing to enable members of the public to view and hold 3-D replicas of ancient fossils.

2. CT scan technique differentiates types of lung damage

A team from the University of Michigan Medical School (Ann Arbor, MI, USA) has used a technique called parametric response mapping (PRM) to analyze CT scans of the lungs of patients with chronic obstructive pulmonary disease (COPD).

3. Kinect could help medics estimate radiation dose from CT scanner

Researchers at the Hospital of the University of Pennsylvania are investigating whether a system based around the Microsoft Kinect could be used to help predict the precise dose of ionizing radiation that patients require during a CT scan by providing an accurate estimate of whole-body volume.

4. CT scanner captures images of ant excavations

Researchers at the University of Bristol (Bristol, UK) are using a CT scanner to capture images that show how ants build their nests over time.

-- Dave Wilson, Senior Editor, Vision System Design