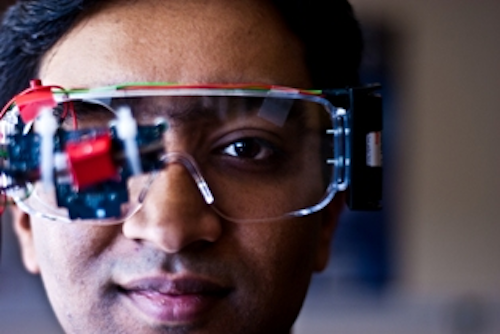 Researchers at the University of Bradford (Bradford, UK) have developed a system that will allow disabled people to control electric wheelchairs by simply moving their eyes.
The system -- dubbed IRIS (Intelligent Recognition for Interactive Systems) -- could help severely disabled people who are not able to move independently.
The system itself comprises a pair of glasses that are worn on the user's face. A camera on the glasses tracks the position of the iris then sends the positional data wirelessly to a microprocessor-based system that controls the movement of the wheelchair. Users simply need to look in the direction they wish to travel and the wheelchair responds.
A future incarnation of the system may not require a headset. Wall-mounted cameras in a user's home could pick up eye movements and wirelessly relay instructions to the chair instead.
The team now intends to refine the eye-movement tracking technology further and consult with disability groups to carry out user testing. The researchers are hoping to attract external investment that will allow them to take the system to market.
-- Posted by Vision Systems Design