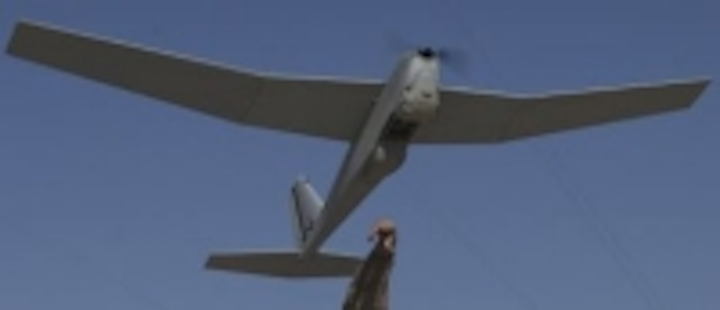 A proposed rule allowing the flight of commercial UAVs less than 55 pounds is expected by November, but the FAA is still evaluating how it would grant quicker approvals for small UAVs in situations that would not cause safety concerns.
June: The first commercial UAV is approved by the FAA. BP and AeroVironment have been granted permission for the first commercial UAV to fly over land for the purposes of aerial surveys over Alaska's North Slope. BP hopes to leverage AeronVironment's Puma UAV's electro-optical and infrared cameras to target maintenance activities, in order to save time, improve safety, and increase reliability in the sensitive North Slope environment.
"These surveys on Alaska's North Slope are another important step toward broader commercial use of unmanned aircraft," said Transportation Secretary Anthony Foxx, who oversees the FAA. "The technology is quickly changing, and the opportunities are growing." AeroVironment flew its Puma AE UAV on its first flight on Sunday, June 8 to survey BP pipelines, roads, and equipment at Prudhoe Bay, the largest oil field in the United States, according to the FAA. As a result of its test flights, the FAA said that the Puma demonstrated it could fly safely over land.
The aforementioned proposed rule will identify the regulations, policies, and standards on small UAVs (under 55 pounds) and will be released later this year. The rule, according to the FAA, will include provisions for commercial operations. So just because this particular situation received FAA clearance for flying a commercial UAV, it could still be a while until Amazon UAVs are dropping off items at your doorstep.
Page 1 | Page 2