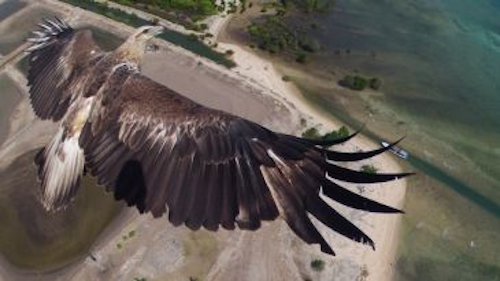 Whether you are for them or against them, unmanned aerial vehicles (UAV) are an oft-discussed topic—this blog not-excluded.
Much of the talk about UAVs, or as some like to call them, drones, seems to focus on the negative, or at least, the risks involved. Take this article for example. The author goes into detail on how small UAVs have led to a number of close encounters with passenger-carrying aircraft, flew too close to an airport, or even crashed mid-air. (It is important to note that these are small UAVs, not the larger, scarier military drones that people may first think of when they hear the term.)
Point being, yes, there are risks involved with UAVs, but as this relatively-new technology treads into uncharted territories, perhaps regulations and safety measures can be put into place to alleviate some of these concerns. One thing to consider, for those against them, is the positive things that can come from small UAVs, such as the new opportunities for aerial photography that they will create.
A website called Dronestagram, which is essentially a collection of impressive videos and photos collected from drones around the world, recently held a photo contest, and the results are incredibly impressive. Judged by The National Geographic editorial staff, the winners were picked according to those that best potential offered by drones in photography.
The first prize photo, which is pictured above, was taken by a user named "Capungaero," who used his UAV to capture an image of an eagle soaring in Bali Barat National Park in Indonesia. For the prize, the user won a DJI Phantom 2 UAV, a GoPro Black Edition Camera, and a print of his image. Take a look at the rest of the prize-winning images here. You won't be disappointed.