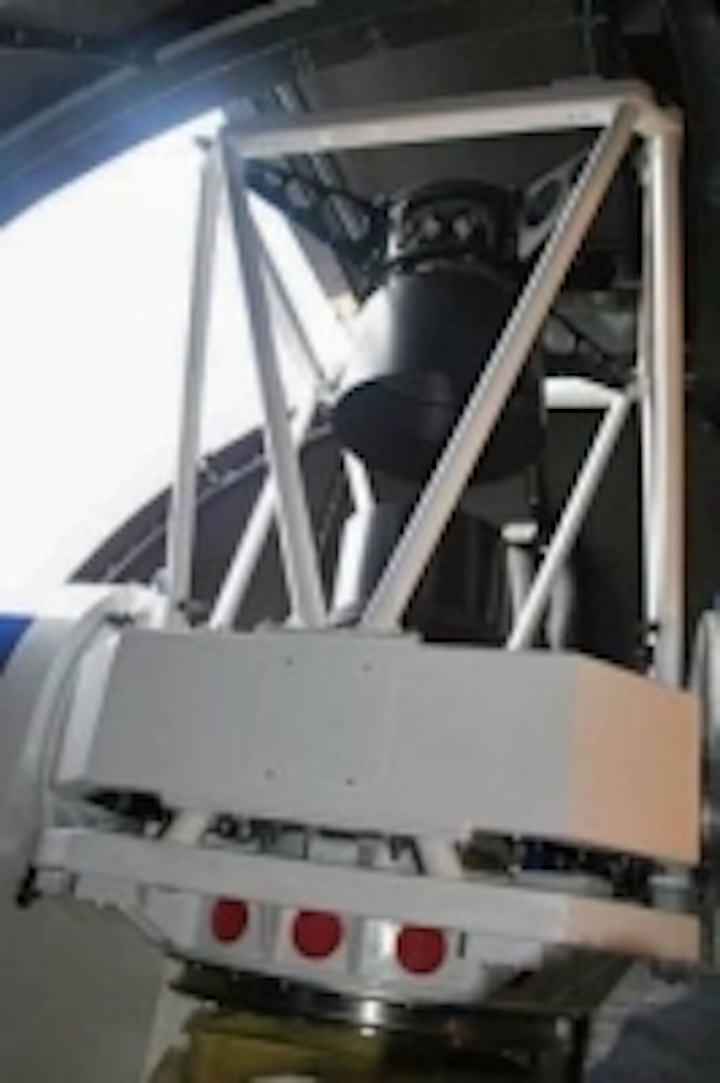 Astronomers at The Australian National University (ANU) have discovered the oldest known star in the Universe—which formed shortly after the Big Bang 13.7 billion years ago—using the ANU SkyMapper Telescope.
The star is approximately 6,000 light years from Earth and was one of the 60 million stars photographed by the SkyMapper instrument in its first year. Its discovery has enabled the team to study the chemistry of the first stars, giving them a better idea of what the Universe was like in its infancy, according to a press release.
"This is the first time that we've been able to unambiguously say that we've found the chemical fingerprint of a first star," said lead researcher, Dr. Stefan Keller of the ANU Research School of Astronomy and Astrophysics in the press release.
ANU's SkyMapper telescope is located at the Siding Spring Observatory in New South Wales, Australia. It was designed to search for ancient stars in a five-year project to produce the first digital map of the southern sky. The SkyMapper telescope was developed by EOS Australia and has a modified cassegrain design feature a 1.35m primary mirror, a 0.71m secondary mirror, a 0.56 aspheric corrector, and two additional spherical correcting elements. All of the telescope's optics are made of fused silica to ensure optimal UV throughput.
The SkyMapper's wide-field camera, which was built at ANU's Research School of Astronomy and Astrophysics, features 32 4k x 2k CCD detectors, a Shack-Hartmann sensor, a StarGrasp controller for CCD readout, six filter slots, and a 2.34° x 2.40° field of view. The camera is also cooled with a closed-cycle cryogenic system.
The composition of the star, according to ANU, shows that it formed in the wake of a primordial star which had a mass 60 times that of our Sun.
"To make a star like our Sun, you take the basic ingredients of hydrogen and helium from the Big Bang and add an enormous amount of iron – the equivalent of about 1,000 times the Earth's mass," Keller said. "To make this ancient star, you need no more than an Australia-sized asteroid of iron and lots of carbon. It's a very different recipe that tells us a lot about the nature of the first stars and how they died."
The discovery was published in the latest edition of Nature.
View the press release.
[Via Gizmag.]
Also check out:
Curiosity rover's image shows Earth as "Evening Star"
European Southern Observatory creates first weather map of brown dwarf
Mars Rover Opportunity celebrates 10-year anniversary by capturing image of itself

Share your vision-related news by contactingJames Carroll,Senior Web Editor, Vision Systems Design
To receive news like this in your inbox, click here.
Join our LinkedIn group | Like us on Facebook | Follow us on Twitter | Check us out on Google +