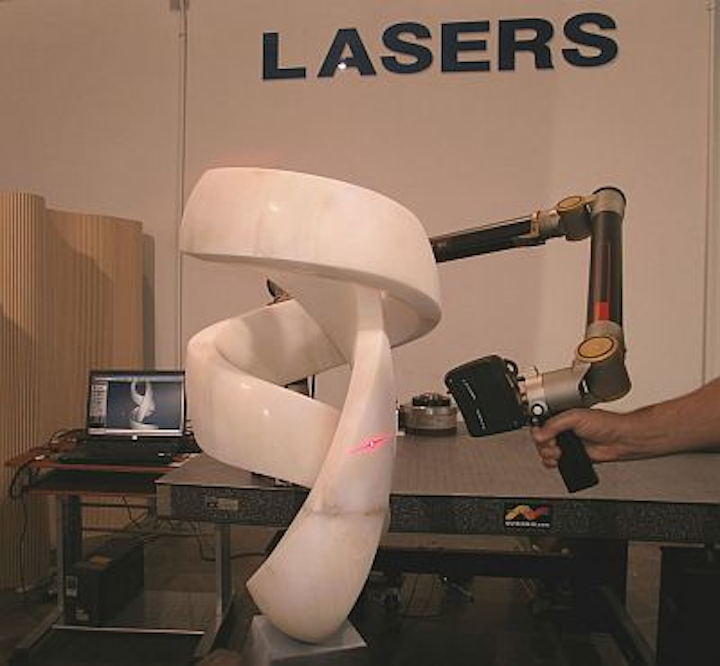 A Santa Fe-based master stone sculptor is using a laser-scanning service from NVision (Coppell TX, USA) to enable him to capture and save his work as computer models, which can then be used to reproduce the sculptures at any size on a 3-D printer.
Sculptor Somers Randolph says that he selected NVision's laser-scanning service because they can handle any size object he sends them as well as providing a fast turnaround at an affordable price.
NVision's laser scanner works by projecting a line of laser light onto the surfaces to be measured, while a camera captures a profile of the laser line as it sweeps along. Instead of collecting points one by one, the laser scanner picks up tens of thousands of points every second. This means that digitizing even the most complicated parts can often be accomplished in an hour or two.

"I look forward to scanning all of my best sculptures," Randolph says. "The computer model provided by NVision makes it easy to reproduce the shapes either in plastic with a 3-D printer or as a bronze casting."
-- By Dave Wilson, Senior Editor, Vision Systems Design