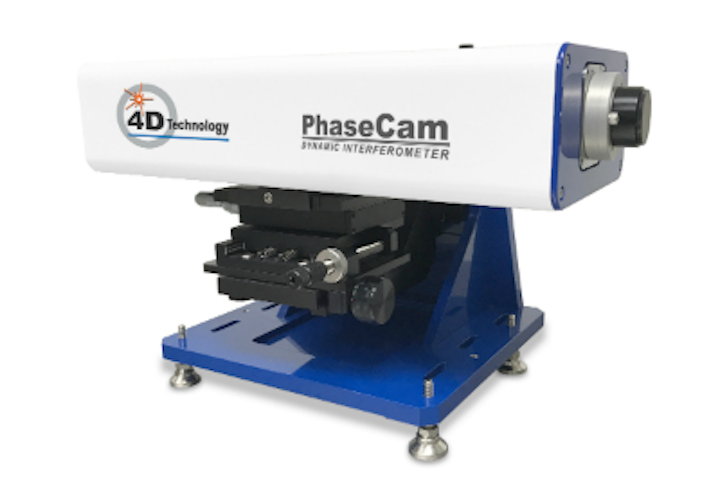 4D Technology will show the PhaseCam 6100 laser interferometer at SPIE DCS 2019. The unit is 13" long, highly resistant to vibration according to the manufacturer, features a high resolution 4 MPixel image sensor, and motorized controls.
The PhaseCam 6100 is capable of making wavefront measurements in 30 microseconds. 5-axis mount, low-reflectivity diverging lenses, beam expanders, and high-power 633 µm external source for ESPI are available options.
4D Technology will show at SPIE DCS 2019 in Booth #649.

To Learn More:
Contact: 4D Technology
Headquarters: Tucson, AZ, USA
Product: PhaseCam 6100
Key Features: 13" long, vibration-resistant, 4 MPixel sensor.
What 4D Technology says:
View more information on the PhaseCam 6100.
Share your vision-related news by contacting Dennis Scimeca,Associate Editor, Vision Systems Design
To receive news like this in your inbox, click here.