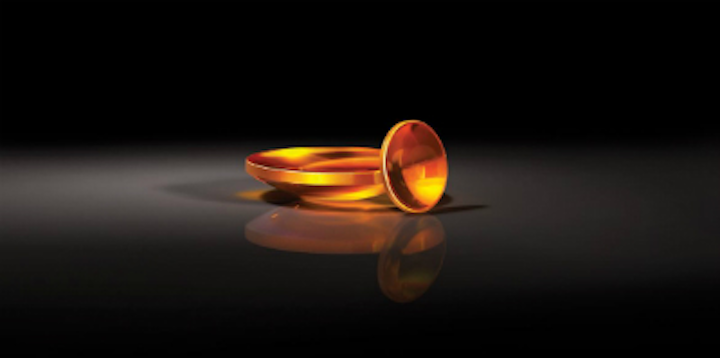 Edmund Optics will show its TECHSPEC Zinc Selenide Aspheric Lenses at SPIE DCS 2019. The lenses are manufactured from II-VI Infrared ZnSe material and are available uncoated or with a broadband anti-reflection coating for transmission from 8 - 12 µm. According to the manufacturer, the lenses are appropriate for integration into laser systems, thermal imaging assemblies, and FTIR devices.
Edmund Optics will show at SPIE DCS 2019 in Booth #1018.

To Learn More:
Contact: Edmund Optics
Headquarters: Barrington, NJ, USA
Product: Zinc selenide aspheric lenses

What Edmund Optics says:
View more information on the zinc selenide aspheric lenses.
Share your vision-related news by contacting Dennis Scimeca,Associate Editor, Vision Systems Design
To receive news like this in your inbox, click here.