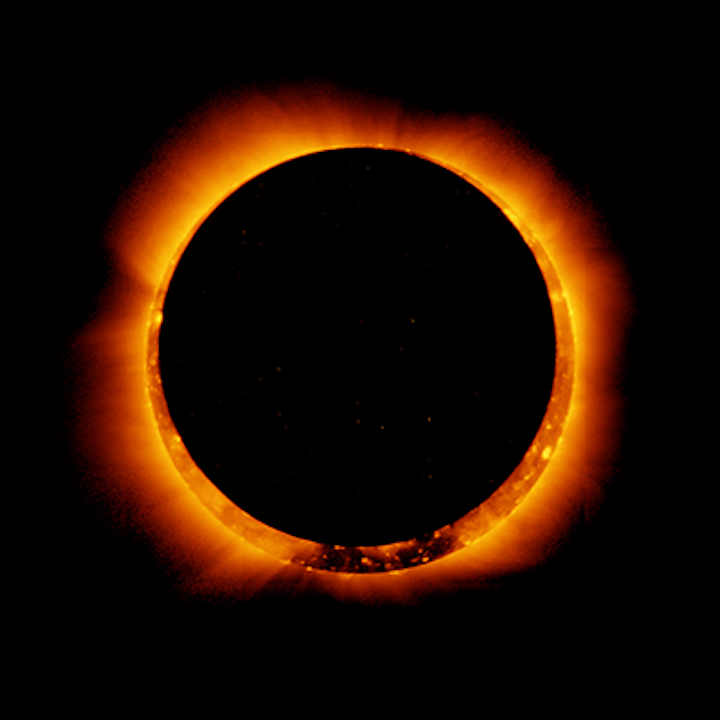 Aided by funding from a National Science Foundation Major Research Instrumentation grant, researchers deployed the Airborne Infrared Spectrometer ("AIR-Spec"), which featured an infrared camera for observation and measurements during the 2017 "Great American Solar Eclipse."
The members of the research team included the Smithsonian Astrophysical Observatory, Harvard University, the National Center for Atmospheric Research ("NCAR") Aviation Facility and the High Altitude Observatory. The team's AIR-Spec instrument was used to measure five magnetically-sensitive coronal emission lines during the eclipse from the NSF/NCAR Gulfstream-V High-performance Instrumented Airborne Platform for Environmental Research (GV HIAPER).
AIR-Spec's optical design elements included an f/15 Cassegrain telescope, 100 g/m grating with 9.8° incidence, a 75 µm slit, a camera fold mirror, a spherical 0.7 m focal length collimator, spherical 0.5 m focal length focus mirrors, and an infrared camera. As part of the AIR-Spec device, the team used an IRC912 MWIR camera from IRCameras, which features a 1280 x 1024 Indium Antimonide (InSb) MWIR detector. The detector has a spectral response of 1 to 5.3 µm and a pixel pitch of 12 µm and can reach a frame rate of 119 Hz.
Aboard the GV HIAPER, the AIR-Spec instrument was flown along the path of totality of the solar eclipse and was used to make measurements of the solar corona in the infrared spectrum, thereby increasing the understanding of various phenomena including solar wind and plasma heating and acceleration, according to IRCameras.
Steve McHugh, IRC's President and Founder, remarked, "Our staff at IRC is honored to work with the Harvard-Smithsonian AIR-Spec team and to support their efforts in creating the high altitude infrared spectrometer."
Pictured: A pre-2017 eclipse image from NASA.
View more information onthe instrument.
View an IRCameras press release.
Share your vision-related news by contacting James Carroll, Senior Web Editor, Vision Systems Design

To receive news like this in your inbox, click here.
Join our LinkedIn group | Like us on Facebook | Follow us on Twitter