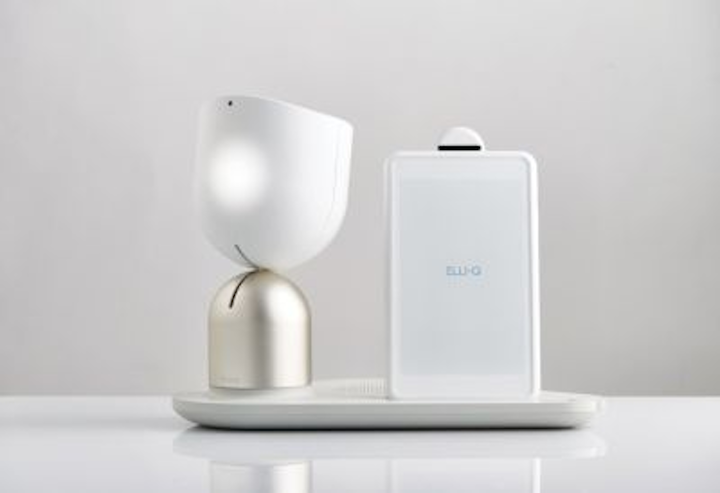 Intuition Robotics, an Israeli company that developsartificial intelligencerobots designed for use as an "active aging companion" for the elderly, has received $14 million in an early stage funding round led by the Toyota Research Institute (TRI).
Joining TRI was OurCrowd, iRobot, Maniv Mobility, Terra Venture Partners, Bloomberg Beta, and other private investors. This investment, according to a press release, marks the first outside investment in robotic technology designed for older adults by TRI.
Intuition Robotics' ElliQ robot is being developed to promote an active lifestyle, with the goal of helping older adults benefit from technology that is easy to use, according to Intuition Robotics.
"We believe Intuition Robotics' technology in the field of cognitive computing has strong potential to positively impact the world's aging population," said Gill Pratt, chief executive of Toyota's research institute.
ElliQ is a small desktop device with a dome shaped body and a separate detachable screen. The robot features a camera and facial recognition technology to recognize when a user is nearby, and look at them when they are around. It enables older adults to use various technologies, including video chats, online games, and social media to connect with family and friends. The robot also encourages participation in activities by suggesting and connecting users to digital content such as TED talks, music, and audiobooks, while also recommending activities such as talking a walk, keeping appointments, and taking medications at a certain time.
Intuition notes that the robot uses "natural communication" such as body language that conveys emotion, speech interface, sounds, lights, and images to express itself. ElliQ uses machine learning technology to understand user preferences, behavior, and personality of its owner, and proactively recommends activities based on its learning and based on recommendations by family. Additionally, it can monitor wellness and the environment in the home.
View more information onIntuition Robotics.
Share your vision-related news by contacting James Carroll, Senior Web Editor, Vision Systems Design

To receive news like this in your inbox, click here.
Join our LinkedIn group | Like us on Facebook | Follow us on Twitter
Learn more: search the Vision Systems Design Buyer's Guide for companies, new products, press releases, and videos