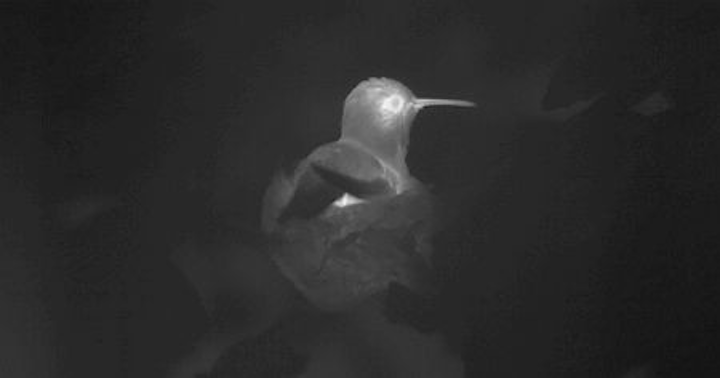 At the Loyola Marymount University for Urban Resilience in Los Angeles, researchersare using thermal imagingcamerasto better understand how hummingbirds can use so much energy with so little rest.
By understanding the physiological mechanisms hummingbirds use to cope with extreme energy requirements and limitations, researchers may be able to gain insight into broader, human medical applications such as the necessity to reduce oxygen and food consumption during long-term space travel, according to FLIR.
Hummingbirds need to maintain a high metabolism since they use energy at such extreme rates. Because of their small size, the birds consume the caloric equivalent of 300 hamburgers in nectar each day. Unless a female hummingbird is nesting, nightly temporary hibernation (Torpor) is vital to survival. Torpor involves the drastic reduction of body temperature, and nesting hummingbirds are unable to enter this state, as they must use their body temperature to look after their eggs.
With body temperature being the primary indicator of torpidity, the researchers decided to use thermal imaging cameras to monitor the nests without disturbing them. The research team used a Vue Pro R thermal drone camera, which enabled the researchers to place the cameras very close to the birds in order to capture frequent, accurate, and non-contact temperature readings. Vue Pro R cameras feature uncooled VOx microbolometer thermal imagers in either 640 x 512 or 336 x 256 formats, and a 7.5 – 13.5 µm spectral range.
In addition to the Vue Pro R, the team placed a FLIR C2 handheld camera near the nest for additional monitoring. The C2 camera features an 80 x 60 uncooled microbolometer thermal imager, as well as a 640 x 480 visible color camera, along with FLIR's MSX (multispectral dynamic imaging) image processing enhancement, which enhances thermal images with visible light detail for extra perspective. The C2 features a spectral range of 7.5 – 14 µm.
By using these cameras, LMU researchers are now monitoring 26 nests daily to measure the energy associated with female hummingbirds by thermally monitoring each of the nesting birds state of torpidity.
View more information on the project.
View a FLIR press release on the research.
Share your vision-related news by contacting James Carroll, Senior Web Editor, Vision Systems Design

To receive news like this in your inbox, click here.
Join our LinkedIn group | Like us on Facebook | Follow us on Twitter
Learn more: search the Vision Systems Design Buyer's Guide for companies, new products, press releases, and videos