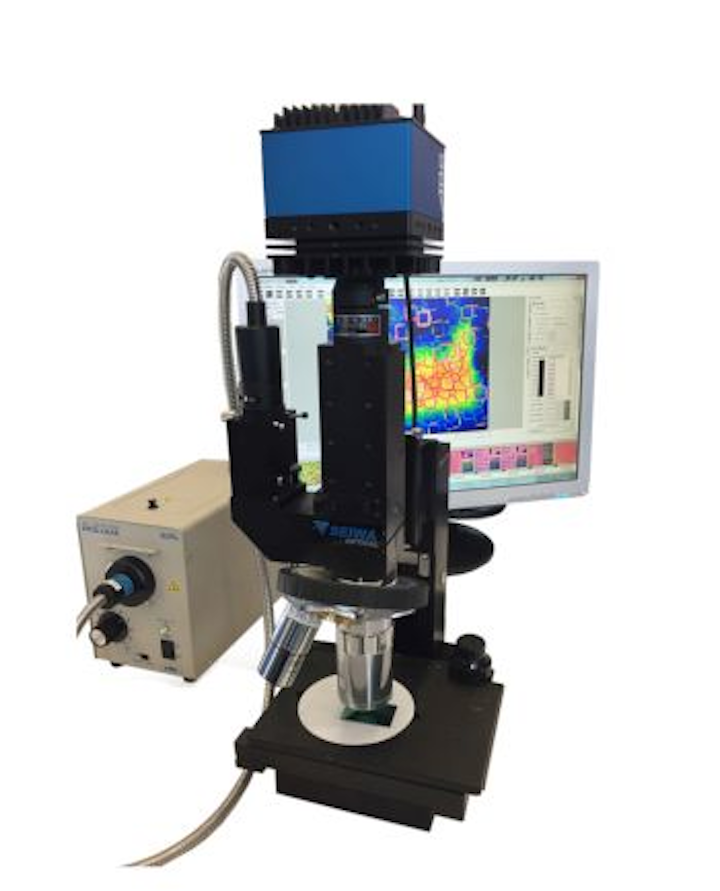 At the Seiwa Optical booth at SPIE Photonics West 2018, the company will showcase its IR-2200 infraredmicroscope, which is designed for the inspection of sub-surface images. The IR-2200 infrared microscope is based on either the IK1513 or IK1523 SWIR camera from ABS, which are equipped with either a 320 x 256 or 640 x 512 InGaAs infrared detector with a 30 and 25 μm pixel size, respectively. Both cameras feature a spectral range of 0.9 μm to 1.7 μm. These cameras are integrated with the microscope system with software and lighting to provide the necessary features for high precision measurements, image capture, verification, and inspection of materials transparent to the NIR/SWIR wavelengths, according to the company.
SPIE Photonics West 2018 booth number: 4425
To Learn More:
Contact:Seiwa Optical America, Inc.
Headquarters: Santa Clara, CA, USA
Product: IR-2200 infrared microscope
Key features: SWIR InGaAs infrared detector-based camera, microscopy software, integrated illumination, spectral range of 0.9 μm to 1.7 μm.
What Seiwa Optical says:
View more information on the IR-2200.

View More Products| Locate a vendor or system integrator | Receive e-mail updates
Share your vision-related news by contacting James Carroll, Senior Web Editor, Vision Systems Design

To receive news like this in your inbox, click here.
Join our LinkedIn group | Like us on Facebook | Follow us on Twitter