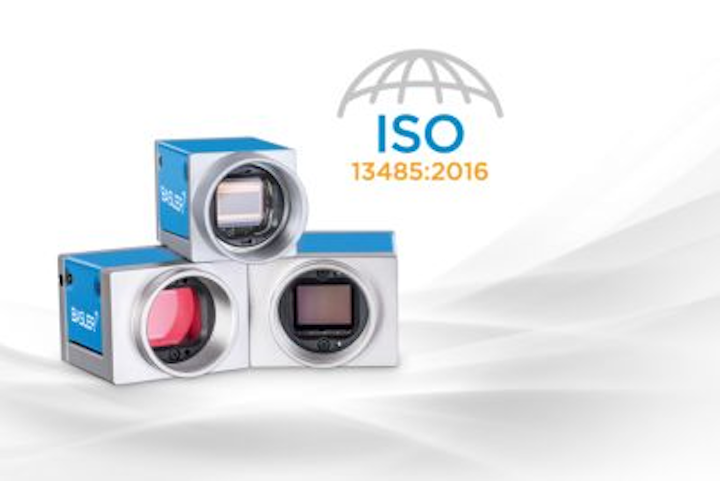 With certification in accordance with DIN EN ISO 13485:2016, Basler now offers its new MED ace cameras series, which targets medical and life sciences applications. The small, lightweight cameras are based on CMOS image sensors from Sony and ON Semiconductor and offer pixel sizes of up to 5.86 µm, low temporal dark noise down to 2e- and sensor sizes up to 1.1 inch. Models in the MED ace series offer sensors ranging in size from 2.3 MPixel to 20 MPixel CMOS image sensors. Additionally, the cameras combine hardware, software, and firmware and unique features specifically designed to address the high imaging demands in medical and life sciences, including Basler's 6 Axis Operator and the Color Calibrator Beyond, which provide full control of the image's color appearance, which is highly relevant for applications in ophthalmology or microscopy, according to the company.
To Learn More:

Contact:Basler
Headquarters: Ahrensburg, Germany
Product: MED ace cameras
Key Features: Latest CMOS image sensors from Sony Pregius and ON Semiconductor PYTHON series, Basler MED Feature Sets, up to 20 MPixel and 164 fps.

What Basler says:
View more information on the cameras.
View More Products| Locate a vendor or system integrator | Receive e-mail updates
Share your vision-related news by contacting James Carroll, Senior Web Editor, Vision Systems Design

To receive news like this in your inbox, click here.
Join our LinkedIn group | Like us on Facebook | Follow us on Twitter