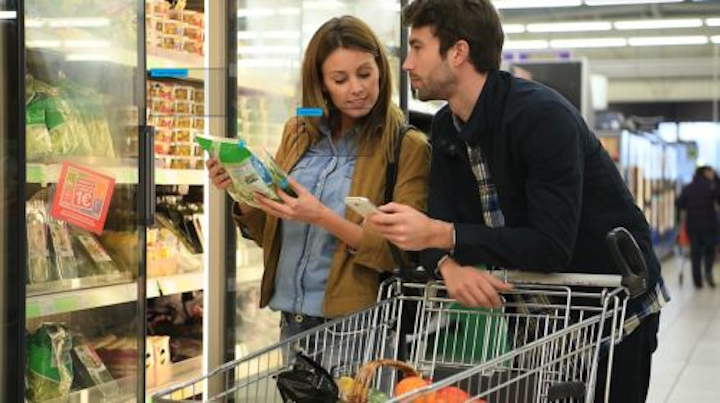 Trigo Vision, a computer visionstartup company that uses machine vision algorithms in its retail automation platform, has received $7 million in seed funding.
Based in Tel Aviv, Israel, Trigo Vision's platform combines a ceiling-based camera network with machine vision algorithms to identify and capture customers' shopping items with high levels of accuracy during the in-store journey, according to the company. Like the concept of Amazon Go, Trigo Vision's platform eliminates the need for a checkout process.
Led by UK-Israel based Hetz Ventures and Vertex Ventures Israel, the funding will reportedly be used to acquire top talent to grow the company's core research and development team and build new applications for their technology. When stressing the potential role of their technology going forward, Trigo Vision cites Deloitte's Global Powers of Retailing 2018 report, which says that the role of brick and mortar stores must be reimagined and the in-store experience will be pivotal in order for retailers to remain relevant during this transformative retail age. Incorporating advanced technologies such as the Trigo Vision platform, suggests the company, will "define the most innovative and compelling stores, delivering multiple benefits to savvy retailers wishing to drive market share and stay ahead of the curve."
"We're excited to lead the first funding round of Trigo Vision together with Vertex Ventures. We believe the company's strengths as a team have driven them to where they are today," said Judah Taub, Managing Partner of Hetz Ventures. "Trigo Vision's cutting-edge technology combined with their passion and execution skills will help define the future of brick and mortar retail."
Trigo Vision's founders have extensive experience in artificial intelligence and algorithm development and have worked on numerous projects for Israel's military intelligence. The patent-pending computer vision technology they have developed requires "significantly fewer cameras compared to other solutions on the market today," and offers a "unique data collection process" for the precise identification of products. Additionally, the company says the platform is flexible and scalable, and can be customized for various markets.
"We have received tremendously positive feedback for Trigo Vision," comments Michael Gabay, Co-Founder and Trigo Vision's CEO. "We're already in talks with major grocers globally and we're confident that Trigo Vision will be the first platform to debut in a live retail store. With this investment, we will be looking to develop additional novel applications to our tracking technology, driving in-store operational efficiency and customer engagement even further."
Learn more about Trigo Vision here.
Share your vision-related news by contacting James Carroll, Senior Web Editor, Vision Systems Design

To receive news like this in your inbox, click here.
Join our LinkedIn group | Like us on Facebook | Follow us on Twitter